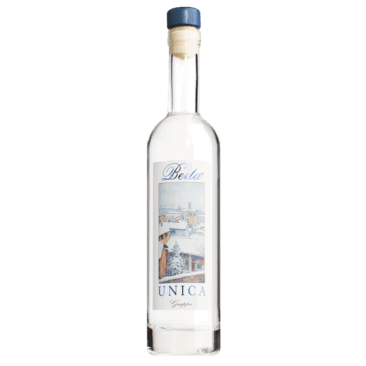 Berta Grappa Unica Assemblage 200ml
Weight incl. packaging: 0.54kg
Attention:
The sale of alcoholic beverages to persons under the age of 18 is prohibited by law. By Order of alcohol in our online store, you warrant that you have passed the age of 18 years and are therefore entitled to purchase spirits.
Aus 70 % Barbera d'Asti und 30 % Pinot Nero. Der Geschmack dieses Grappas ist trocken mit starken Aromen von Waldfrüchten und Aprikosen.
Ingredients:
potentiell allergene Substanz: Sulfite

Alkoholgehalt: 43% vol.