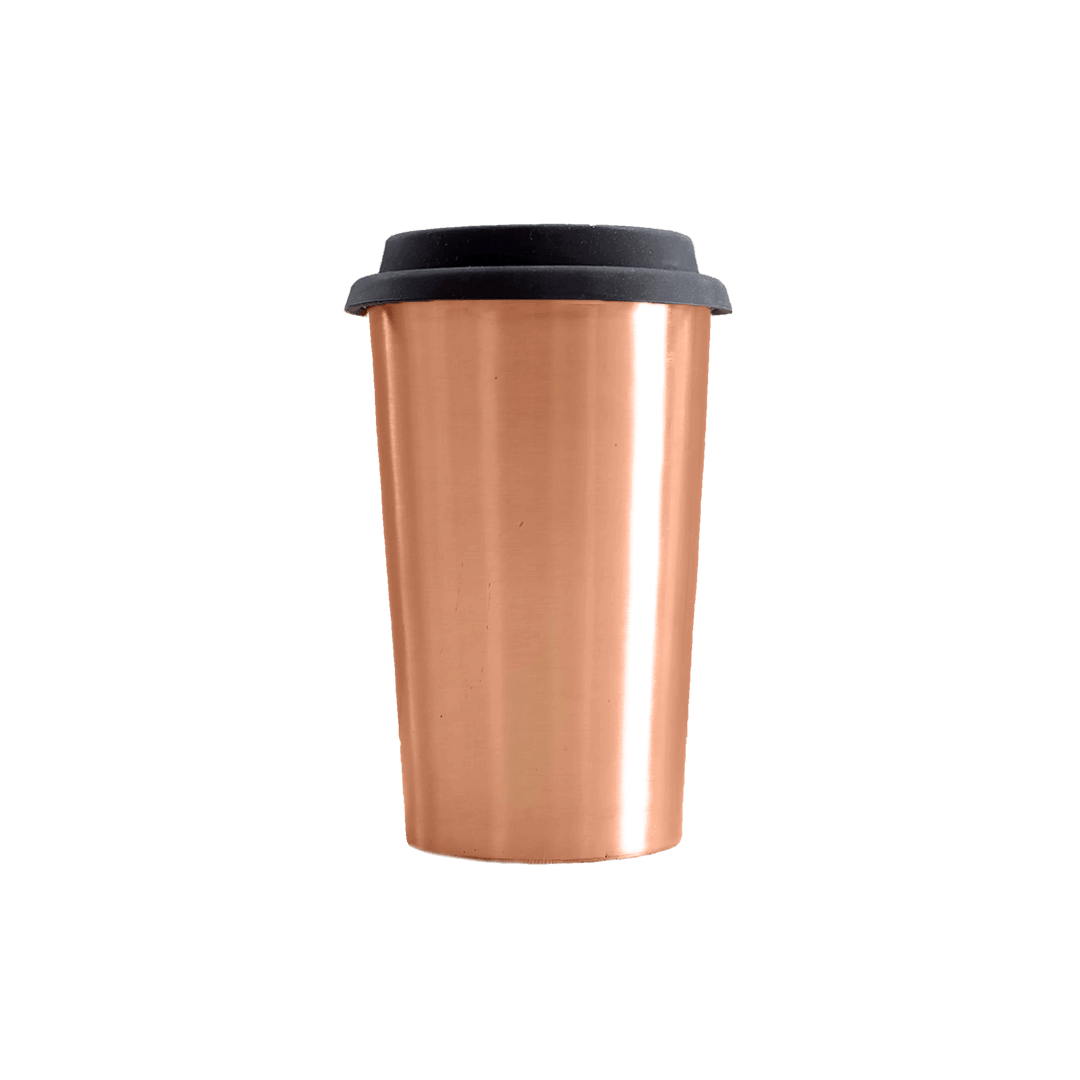 Forrest & Love Kupferbecher to Go Matt 500ml
2 x available, delivery time 2–4 days You need a higher quantity? Contact us here.
Weight incl. packaging: 1kg
Entdecken Sie jetzt den einzigartigen To Go Becher aus hochwertigem Kupfer im exklusiven Design, das Sie begeistern wird. Der Ayurveda-Schule zur Folge kann ein Kupferbecher sogar die Wasserqualität positiv beeinflussen, weil Kupfer dafür bekannt ist, Schwingungen zu übertragen.
Bei Oxidationsspuren einfach Zitronensaft, Backpulver oder etwas Salz verwenden. Kupfer ist korrosionsbeständig, rostet nicht und ist besonders lange haltbar
Produktdetails:
Aus reinem Kupfer
Selbst-sterilisierend
500 ml Fassungsvermögen