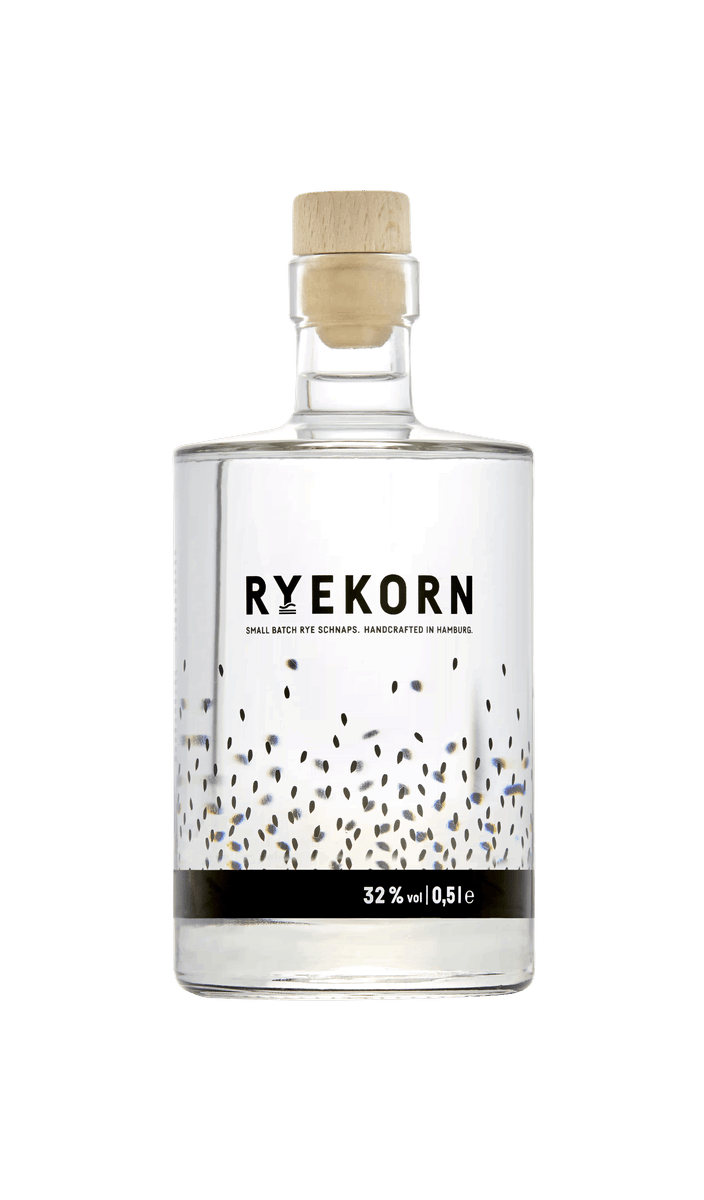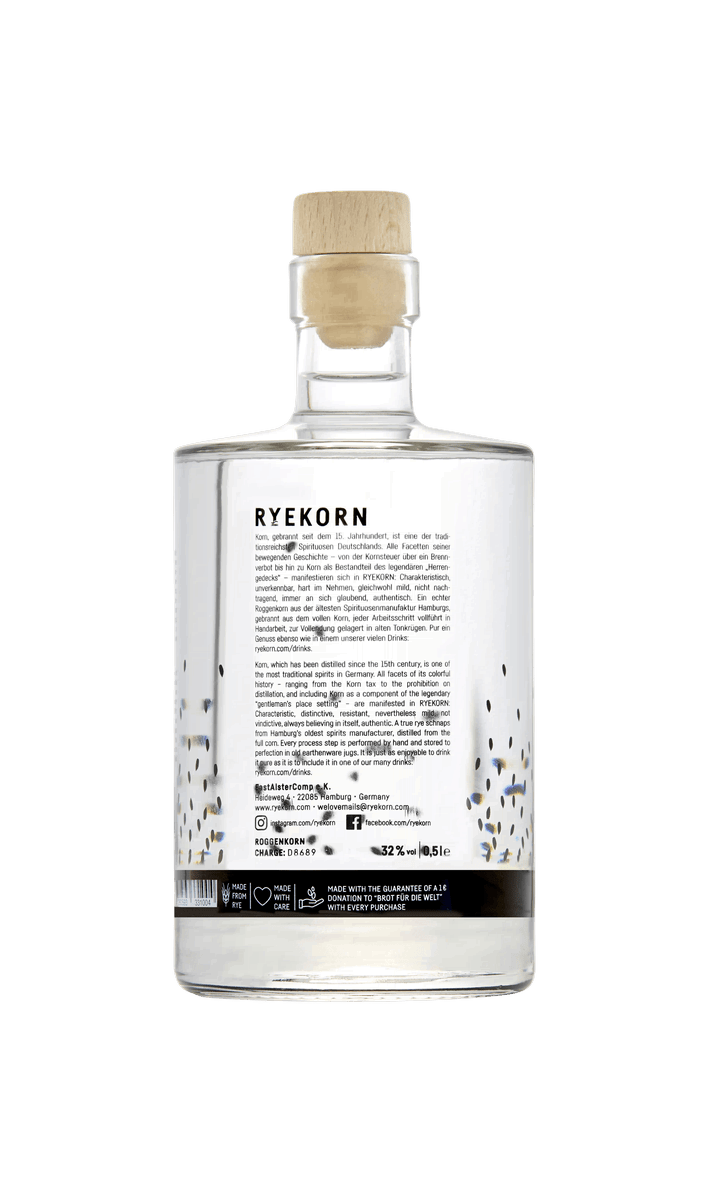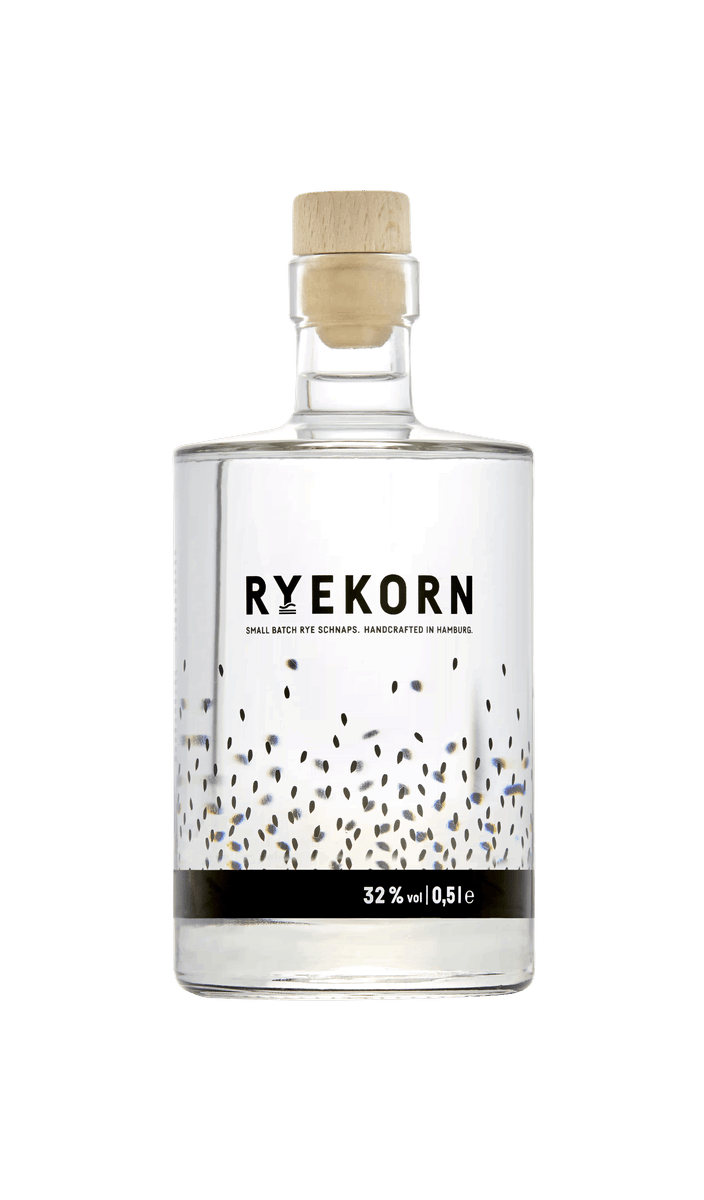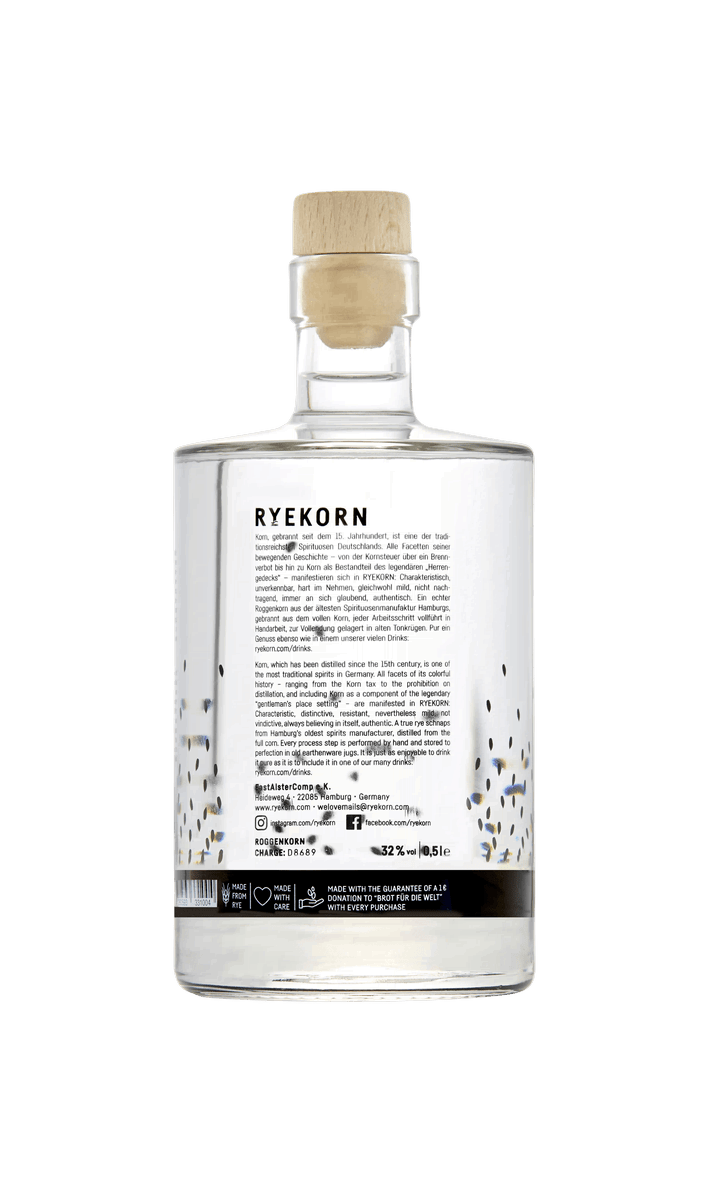 Ryekorn Roggenkorn 32% 0,5l
€27.90
Content:
500
(€5.58 * / 100 Milliliter)
2 x available, delivery time 2–4 days You need a higher quantity? Contact us here.
Weight incl. packaging: 1.24kg
Attention:
The sale of alcoholic beverages to persons under the age of 18 is prohibited by law. By Order of alcohol in our online store, you warrant that you have passed the age of 18 years and are therefore entitled to purchase spirits.
Korn, gebrannt seit dem 15. Jahrhundert, ist eine der traditionsreichsten Spirituosen Deutschlands. Ryekorn steht nicht nur für einen ebenso charakteristischen wie milden Korn, sondern auch für einen, bei dem sämtliche Arbeitsschritte noch in Handarbeit vollzogen werden. Bei Korn kann man sich sicher sein, ein Produkt zu konsumieren, das frei von Aromen und Zusätzen ist. Dies verleiht Roggen als der Basis von Ryekorn seine so immense Bedeutung.
Pro verkaufter Flasche Ryekorn geht 1 EUR an Brot für die Welt.
Ingredients:
Alkoholgehalt: 32% vol.