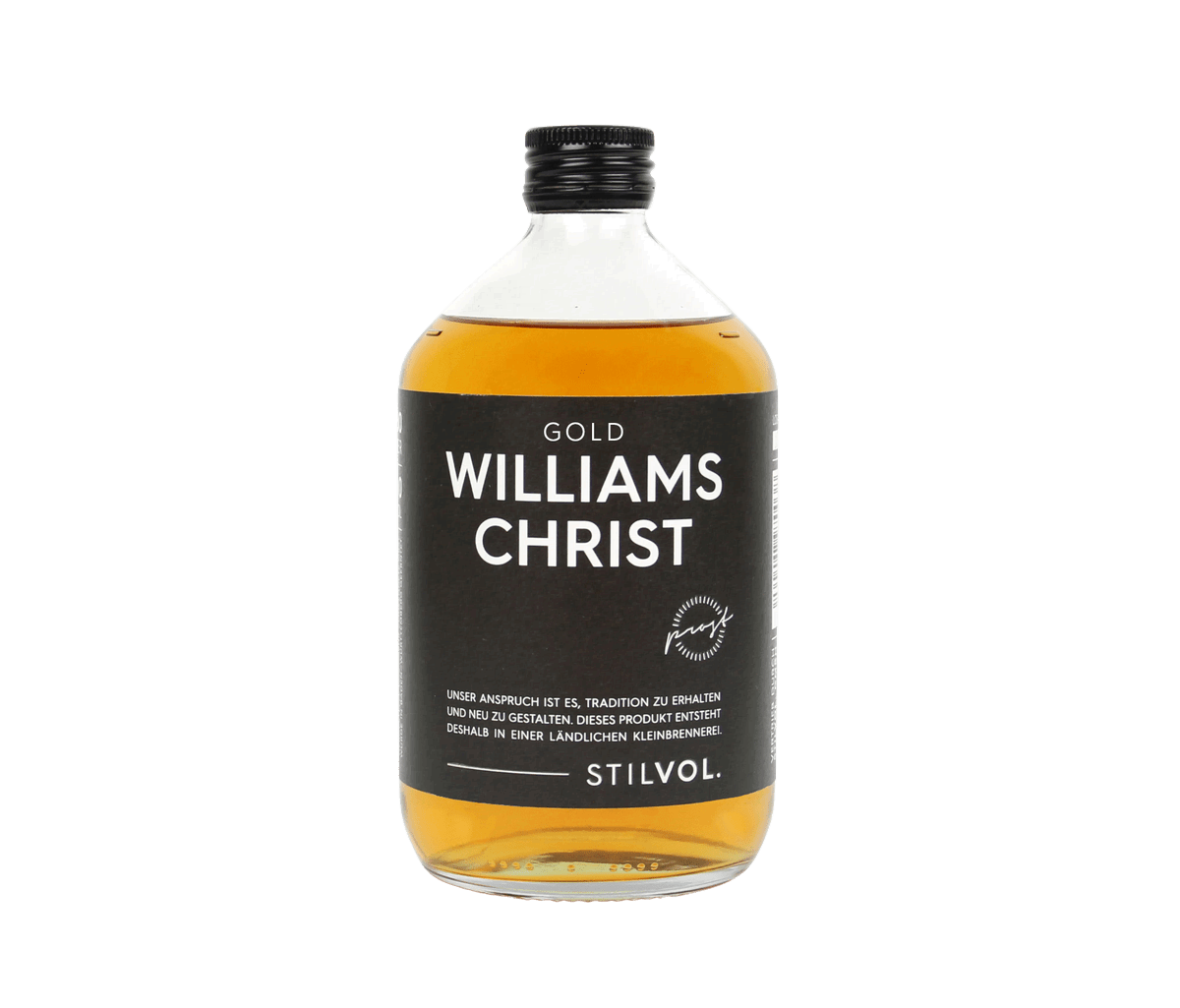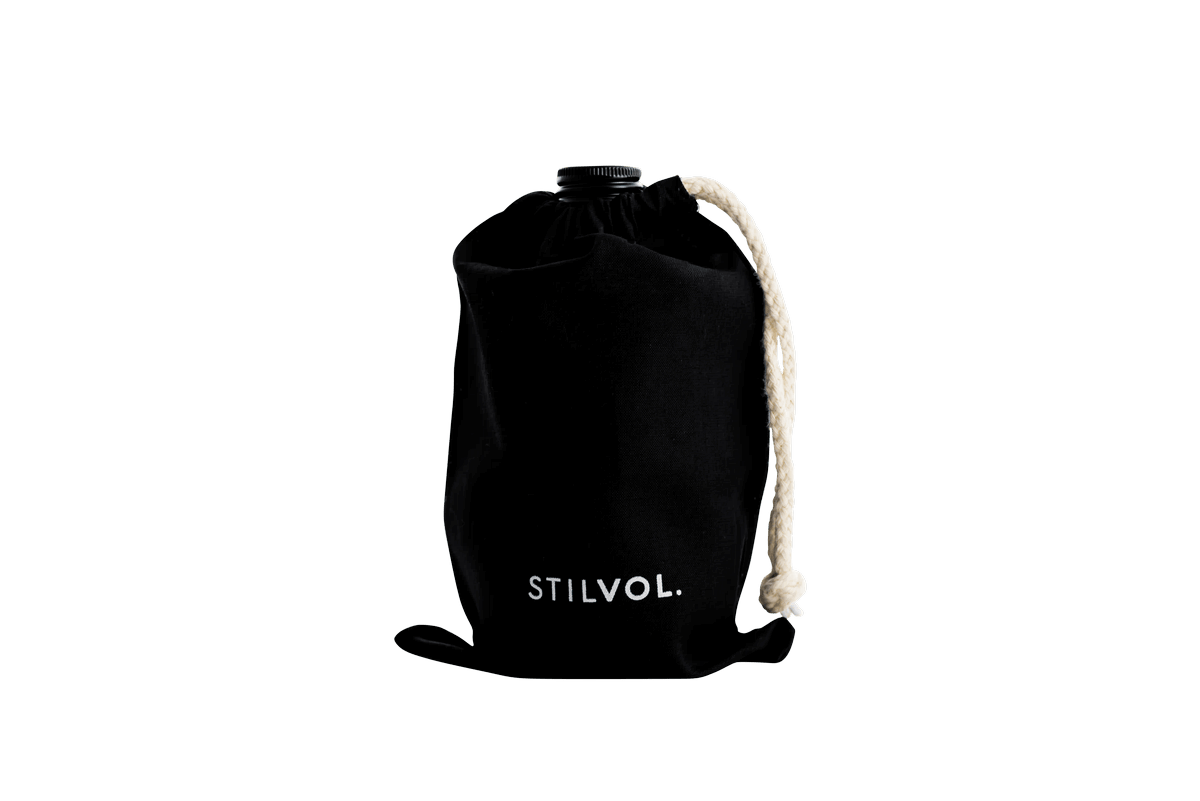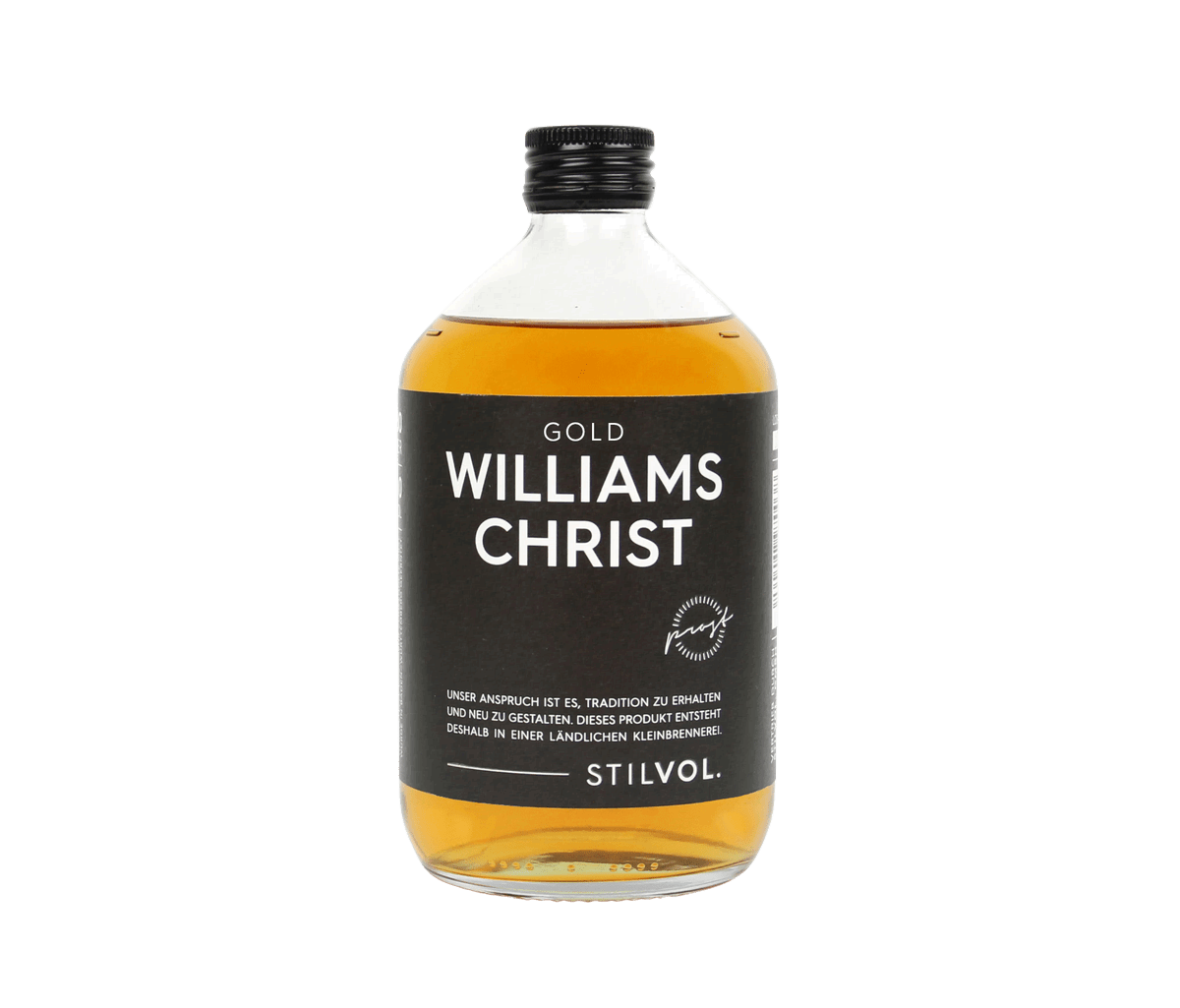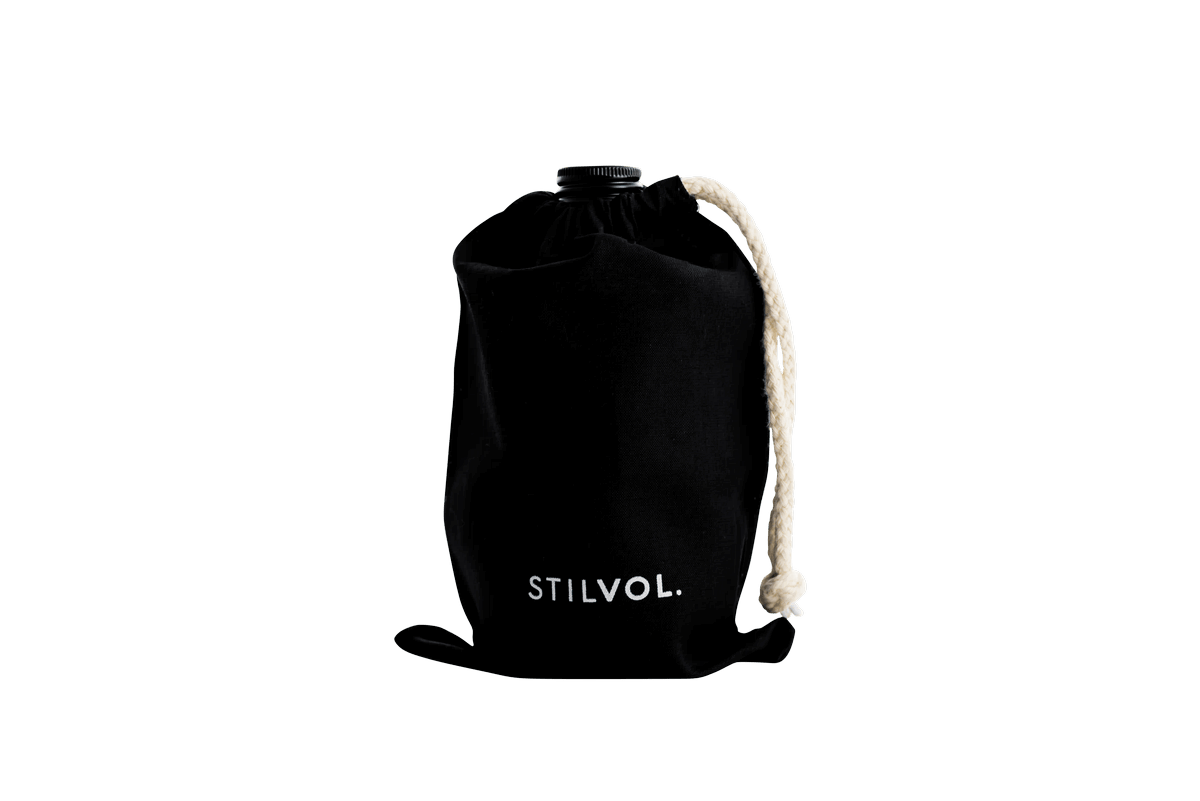 Stilvol Fruchtbrand Gold Williams Christ 0,5l
Weight incl. packaging: 0.9kg
Attention:
The sale of alcoholic beverages to persons under the age of 18 is prohibited by law. By Order of alcohol in our online store, you warrant that you have passed the age of 18 years and are therefore entitled to purchase spirits.
Gold im Mund. Der Gold Williams Christ von STILVOL. mit 36% Alkohol und eingelegten Birnen wird in Handarbeit in einer deutschen Kleinbrennerei hergestellt. Die handgeschnittene Birnen lagern über viele Monate in feinem Birnenbrand. Diese geben ihre Süße und ihr fruchtiges Aroma an den Birnenbrand ab und reifen zum Edelsten vom Williams heran. Die Spirituose wird oft auch als "Alter Williams" bezeichnet, was die lange Reifezeit der eingelegten Birnen unterstreicht. Mehr Birnengeschmack als im Gold Williams Christ Schnaps ist kaum möglich.

Kräftig, leicht süß und intensiv fruchtig – Der Gold Willi von Stilvol. ist ein besonderes Geschenk für Männer und Frauen. Verpackt im stilvollen Baumwollbeutel. Der Schnaps ist zu 100% natürlich und wird in Baden-Württemberg hergestellt.