About us
Anyone looking for culinary specialities will find what they are looking for at Oschätzchen. A paradise for hobby chefs, gourmets and pleasure seekers who enjoy special delicacies and have a weakness for everything that is beautiful.
Our values
a lovingly curated assortment of delicacies form around the world is what you will find at Oschätzchen. Whether in our online shop or in our stores in Hamburg: We want our customers to feel like guests with us.
We attach great impotance to a loving presentation of our products as welll as expert advice, which, if desired, will help you to find what you are looking for in our wide variety of chocolate specialities, oils and vinegars, pasta and pesti, spices, tea and coffee rarities.
Known for our high-quality standards, we offer you only selected products, which we pack in handmade gift boxes lined with silk paper, if you want. So you can not only treat yourself with our delicacies, but also your family, friends, colleagues or business partners.
Almost 20 years of experience
Culinary treasures have been our passion since 2003. Since then, we have been presenting our curated products in an elegant, Gustavian-inspired interior at our flagship store in Hohe Bleichen and on the fourth floor of our dependance in Alsterhaus in Hamburg.
Whether in person in the stores or in our online shop: We warmly invite you to browse and explore our mandy delicacies.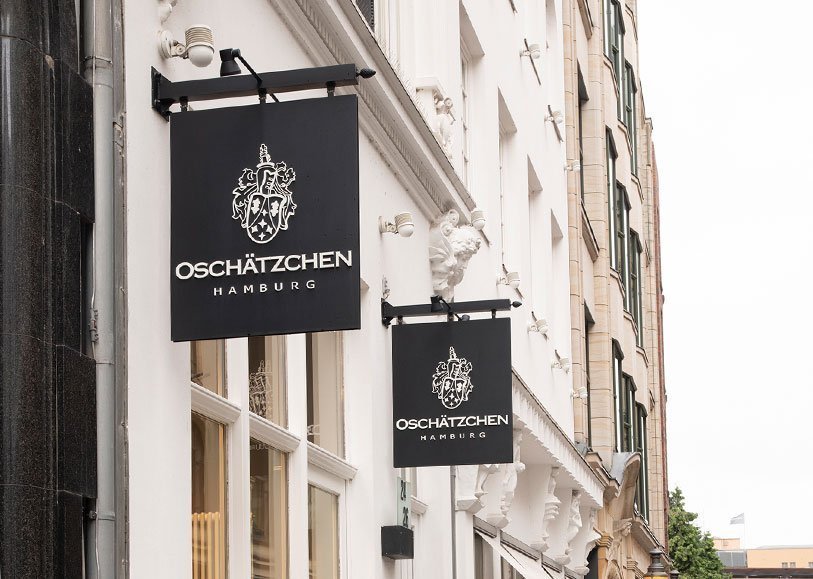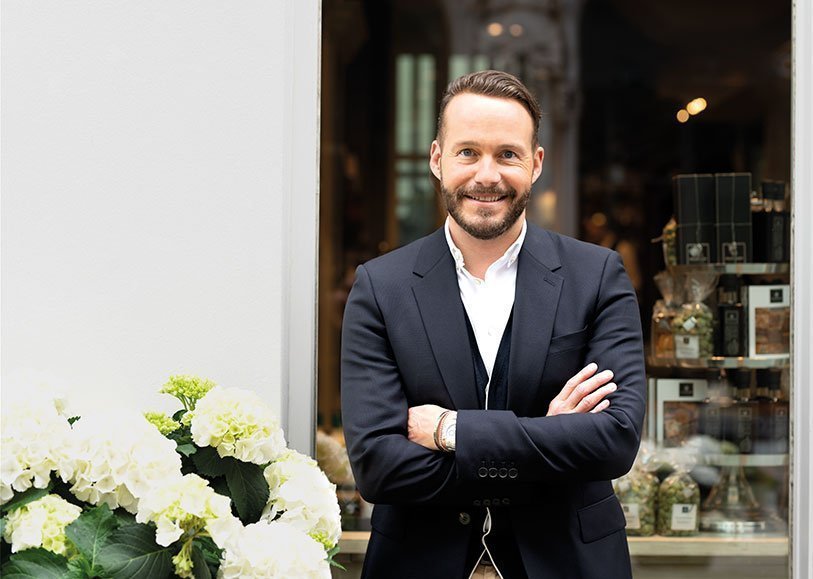 Peter Oschätzchen
Founder and namesake of our exclusive gourmet shop: Peter Oschätzchen. Raised in fourth generation of a Danish family of spice traders, he was drawn to the beautiful city Hamburg after his studies. At first, he could not find the specialities he was looking for his own use over here, so he decided to open his first store in Hohe Bleichen. His idea was and still is to sell beautiful products in beautiful surroundings - beautifully packed. "I like being a host. Everyone who shops in my stores should feel comfortable. Therefor everything has to be right."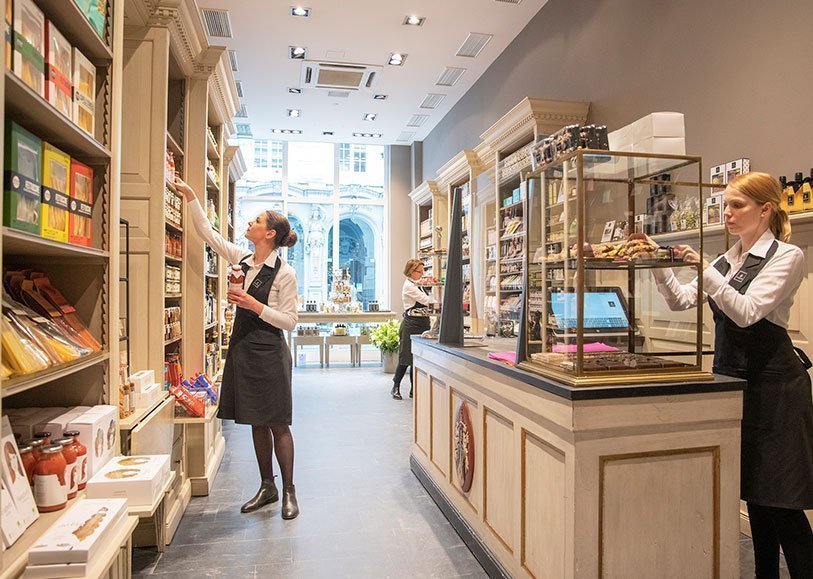 Working at Oschätzchen
A small, family-like team is what Oschätzchen is all about - and that is what you feel working here. As different as our minds may be, we all have three things in common: a passion for good food, the finest delicacies and the passion being a good host.
If you share this passion with us, we would be delighted to meet you. Feel free to check our career page for suitabel vacancies.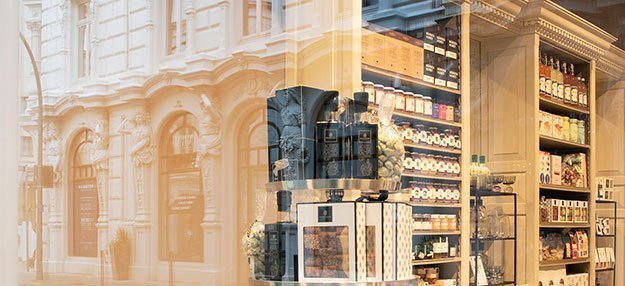 Contact
Do you have any questions regarding our products or do you have own products which you want to show us? Do you want to speak directly to one of our branches or do you have questions about yout online order? You are welcome to contact us by e-mail or phone. You will find all the necessary information on our contact page.
Got to our contact page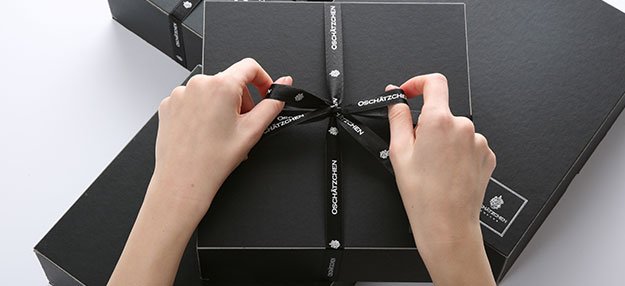 B2B
We know how important it is to maintain business contacts an show appreciation to employees. Therefor, it is a matter of yourse for us to also offer you as a company an exclsuive servive. Check out our coroporate gifts page to get further information about our services.
Learn more