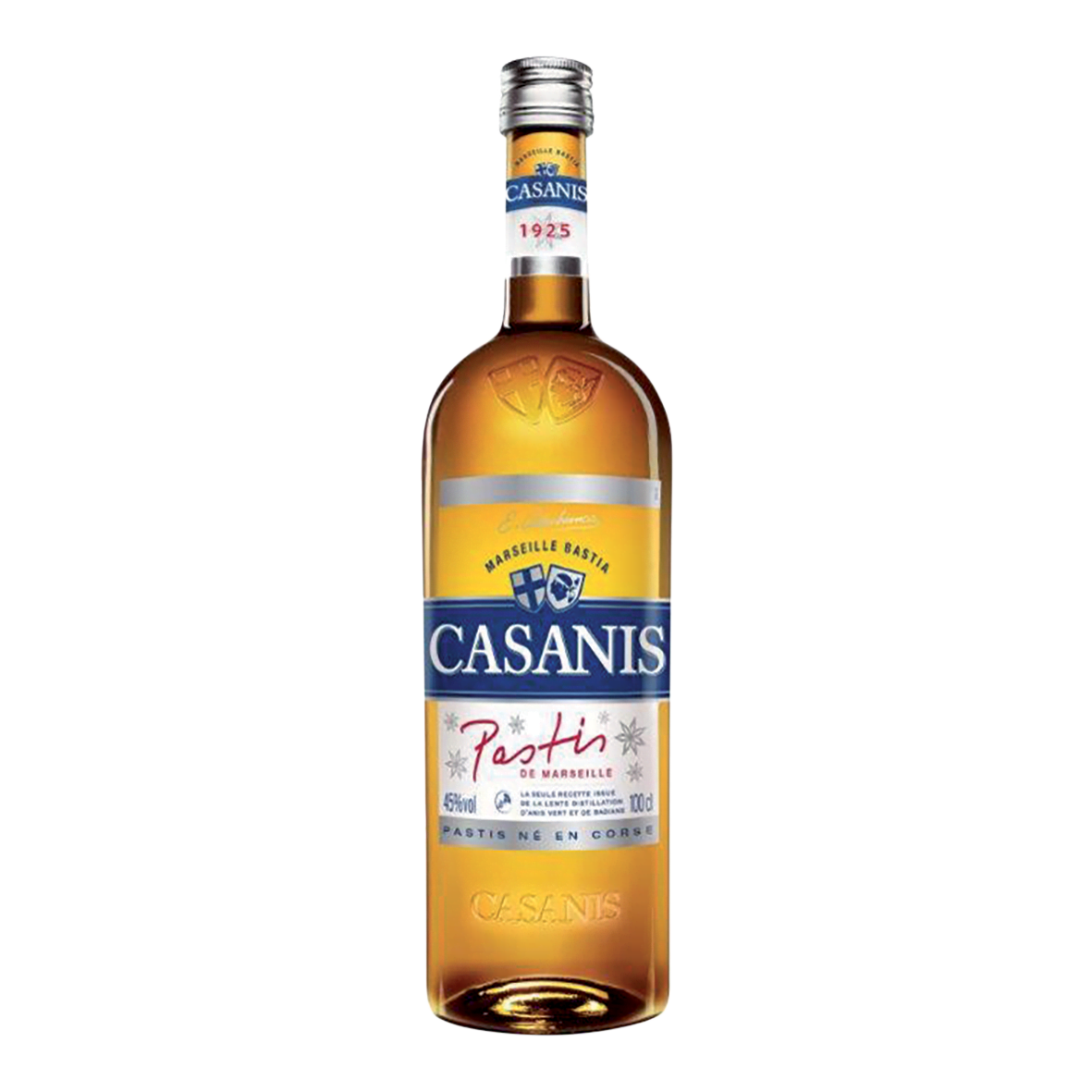 Casanis Pastis de Marseille 1l
4 x available, delivery time 2–4 days You need a higher quantity? Contact us here.
Weight incl. packaging: 1.55kg
Attention:
The sale of alcoholic beverages to persons under the age of 18 is prohibited by law. By Order of alcohol in our online store, you warrant that you have passed the age of 18 years and are therefore entitled to purchase spirits.
Casanis Pastis de Marseille ist ein südfranzösischer Anisschnaps. Sein würziges Aroma verdankt diese Spirituose Lakritz, grünem Anis und Sternanis. Das Originalrezept ist seit 1925 unverändert. Pur auf Eis, mit Champagner oder Orangensaft lässt sich dieser Pastis am besten genießen. Ein hochprozentiger Genuss von Emmanuel Casabianca aus der Hafenstadt Marseille, der sofort mediterranes Flair mit sich bringt.
Ingredients:
Wasser, Alkohol (45%), Invertzucker, Lakritz, Anis, Anethol, E150b

Alkoholgehalt: 45 % vol.

Responsible food company:
Casanis S.A.S.
99, rue Floralia
FR-13008 Marseille