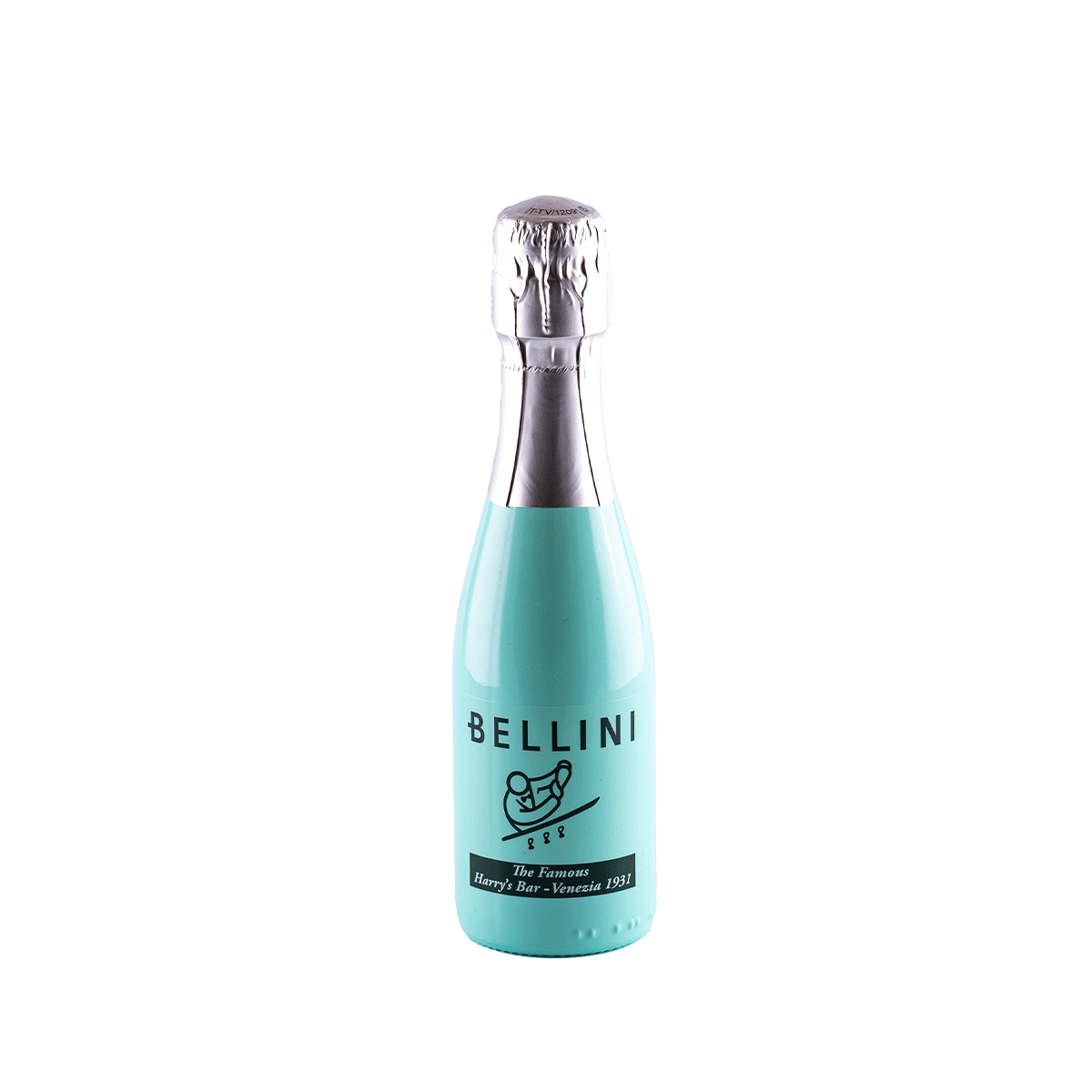 Cipriani Bellini 0,2l
€5.90
Content:
0.2 Liter
(€29.50 * / 1 Liter)
4 x available, delivery time 2–4 days You need a higher quantity? Contact us here.
Attention:
The sale of alcoholic beverages to persons under the age of 18 is prohibited by law. By Order of alcohol in our online store, you warrant that you have passed the age of 18 years and are therefore entitled to purchase spirits.
Kreiert in der legendären Harry´s Bar in Venedig durch Barmann Giuseppe Cipriani, ist Bellini seit 1930 in aller Munde. Bereits Ernest Hemingway erkor den Cipriani Bellini zu seinem Favoriten und war deswegen regelmäßiger Gast in Harry´s Bar. Heute ist Bellini ein weltweiter Star und zeitloser Cocktail. Das Geheimnis: Frisches, natürliches Pfirsichmark in Kombination mit spritzigem Prosecco von Viticoltori Ponte.

Vegan
Ingredients:
Wein, Wasser, Fruchtmark von weißen Pfirsichen (20%), konzentrierter Pfirsichaft, Traubenmostkonzentrat, Antioxidan: Ascorbinsäure, Konservierungsstoff: Kaliumsorbat, Stabilisator: Xanthan und Pektine, Farbstoffe: Karmin und Beta-Carotin. Alkoholgehalt: 5,5% vol. Potentiell allergene Substanz: Sulfite.
Aufbewahrungshinweis: Bei 15 bis 20°C. Empfohlene Trinktemperatur 3 bis 4 °C.




Responsible food company:
Bicobi Srl
Piazza Rinaldi, 4
IT31100 Treviso (TV)