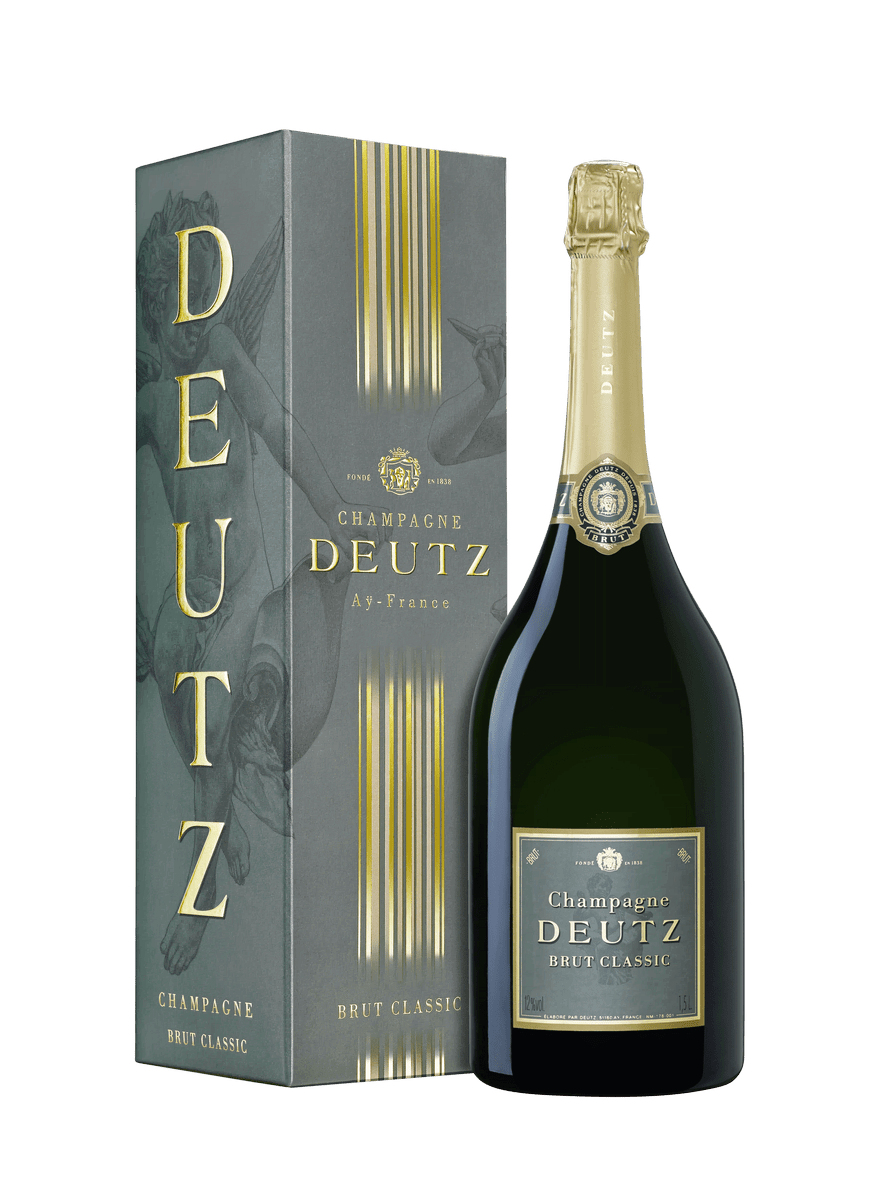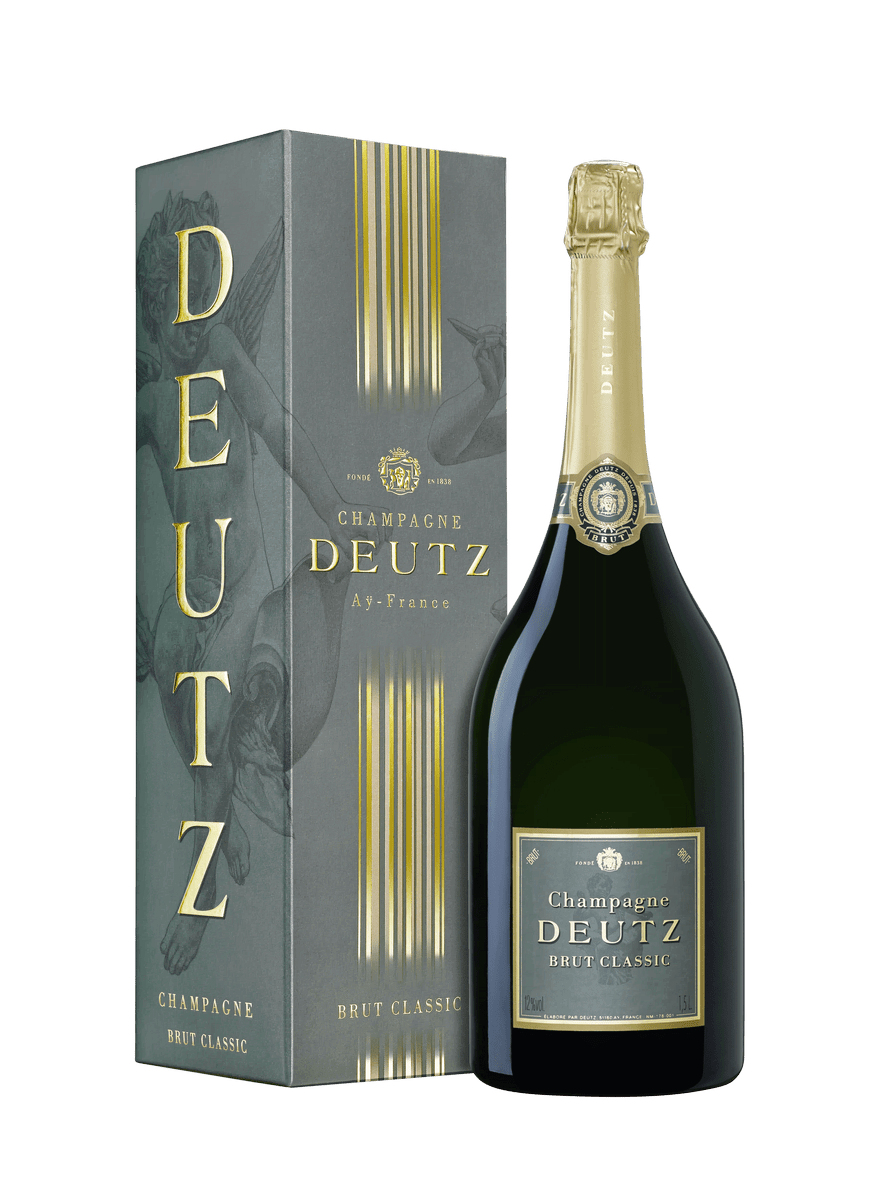 Deutz Champagner Brut Classic in Geschenkverpackung 1,5l
€109.90
Content:
1.5 Liter
(€73.27 * / 1 Liter)
Weight incl. packaging: 3.3kg
Attention:
The sale of alcoholic beverages to persons under the age of 18 is prohibited by law. By Order of alcohol in our online store, you warrant that you have passed the age of 18 years and are therefore entitled to purchase spirits.
Champagne Deutz zählt zu den edelsten unter den besten französischen Schaumweinproduzenten. Der Brut Classic ist absolut brillant, von einer umwerfenden Frische aus den Trauben Chardonnay, Pinot Noir und Pinot Meunier und hat einen ebenso dichten wie sinnlichen Schaum. Ganz zarte Pfirsicharomen, allerfeinste Zitrusfrucht und der Duft von frisch gebackenen Brioches vereinen sich zu einem prickelnden Erlebnis.
Ingredients:
Chardonnay, Pinot Noir, Pinot Meunier
potentiell allergene Substanz: Sulfite

Alkoholgehalt: 12% vol.



Responsible food company:
Deutz
16, rue Jeanson, BP 9
FR-51160 Ay