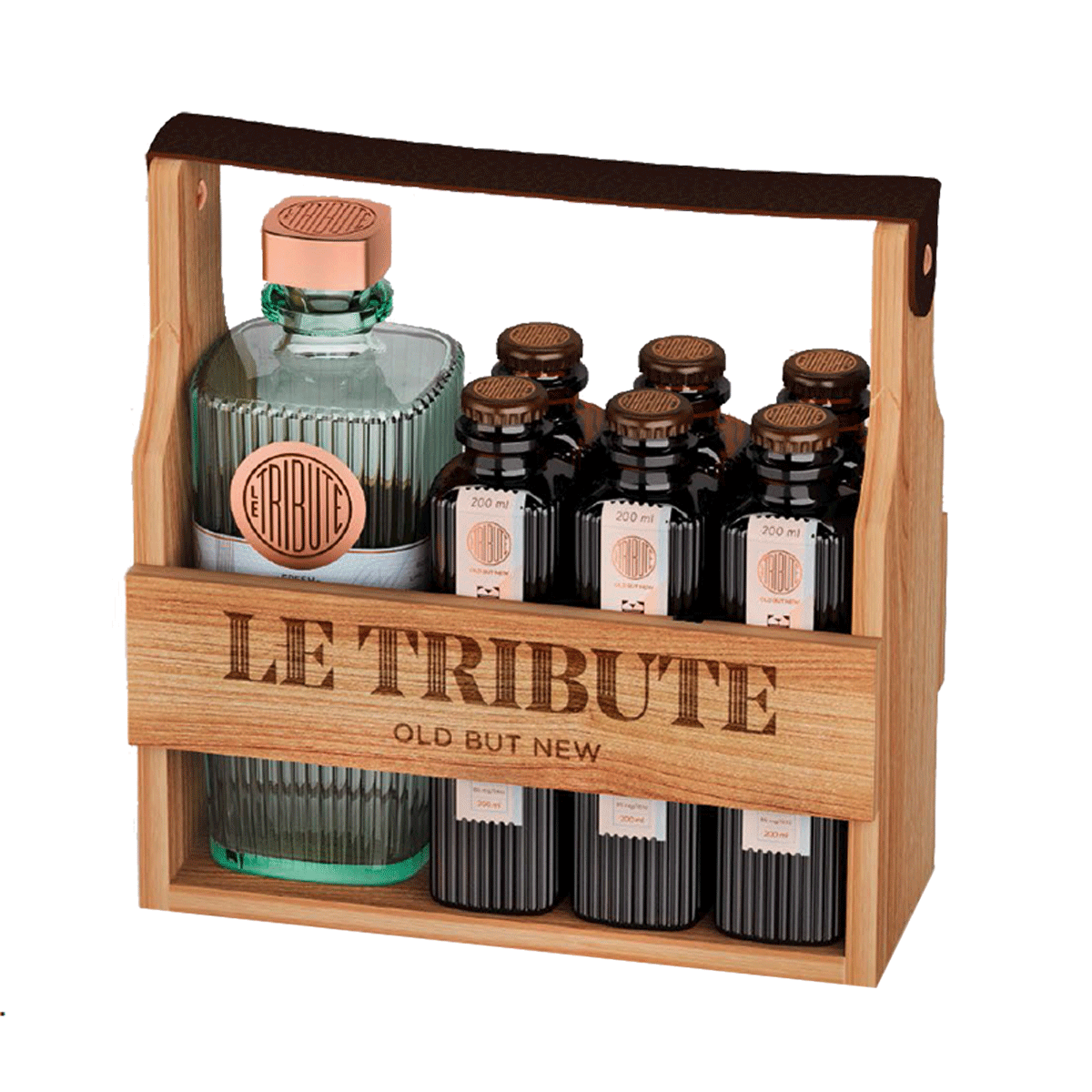 MG Destilerias Le Tribute Gin Gift Box
5 x available, delivery time 2–4 days You need a higher quantity? Contact us here.
Weight incl. packaging: 1.5kg
Attention:
The sale of alcoholic beverages to persons under the age of 18 is prohibited by law. By Order of alcohol in our online store, you warrant that you have passed the age of 18 years and are therefore entitled to purchase spirits.
Für alle Gin Tonic Fans haben wir das ideale Duo – den Le Tribute Gin und das passende Tonic Water. Zwei Must-haves für länger werdende Abende in netter Gesellschaft und eine Bereicherung für die eigene Hausbar.
Ein spanischer Gin mit Wacholderaroma und starken Zitrusnoten – abgefüllt in die edle Glasflasche. Der Le Tribut Gin eignet sich für diverse Drinks und Cocktails, als Gin & Tonic serviert man ihn am besten mit dem eigens dafür abgestimmten Le Tribute Tonic Water.
Mit diesen Botanicals aromatisiert: Wacholder, Limette, Orangenschale, Zitronenschale, Kumquat, Tangerine, Grapefruit und Lemongrass
Ingredients:
Le Tribute Tonic Water: Kohlensäurehaltiges Wasser, Zucker, Antioxidationsmittel: Zitronensäure, natürliche Aromen, natürliches Chinin-Aroma, Konservierungsmittel E-211, Gin: Alkoholgehalt: 43% vol.

Responsible food company:
MG Destileriás
Carrer de Miquel Guansé
ES-08800 Vilanova i la Geltrú Barcelona