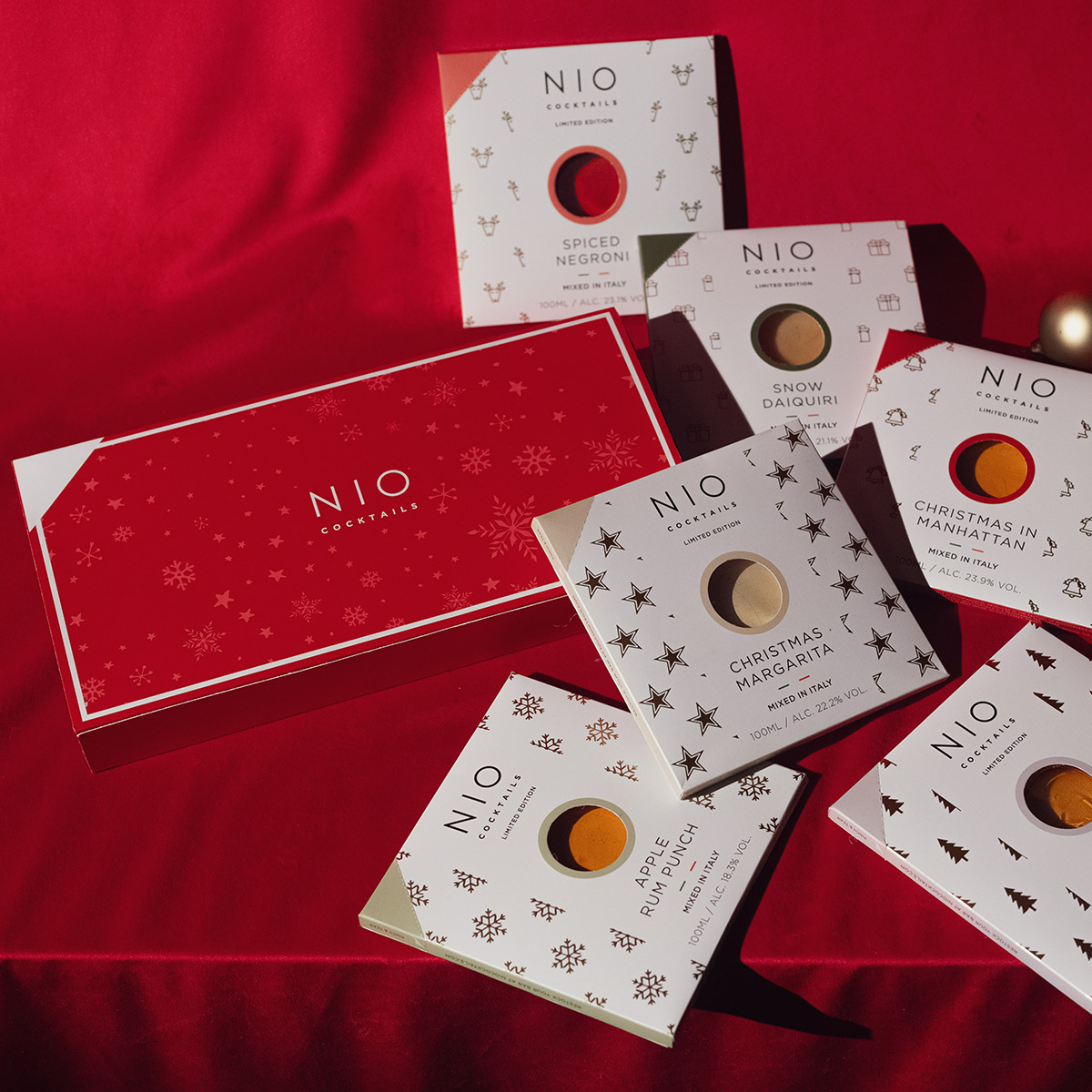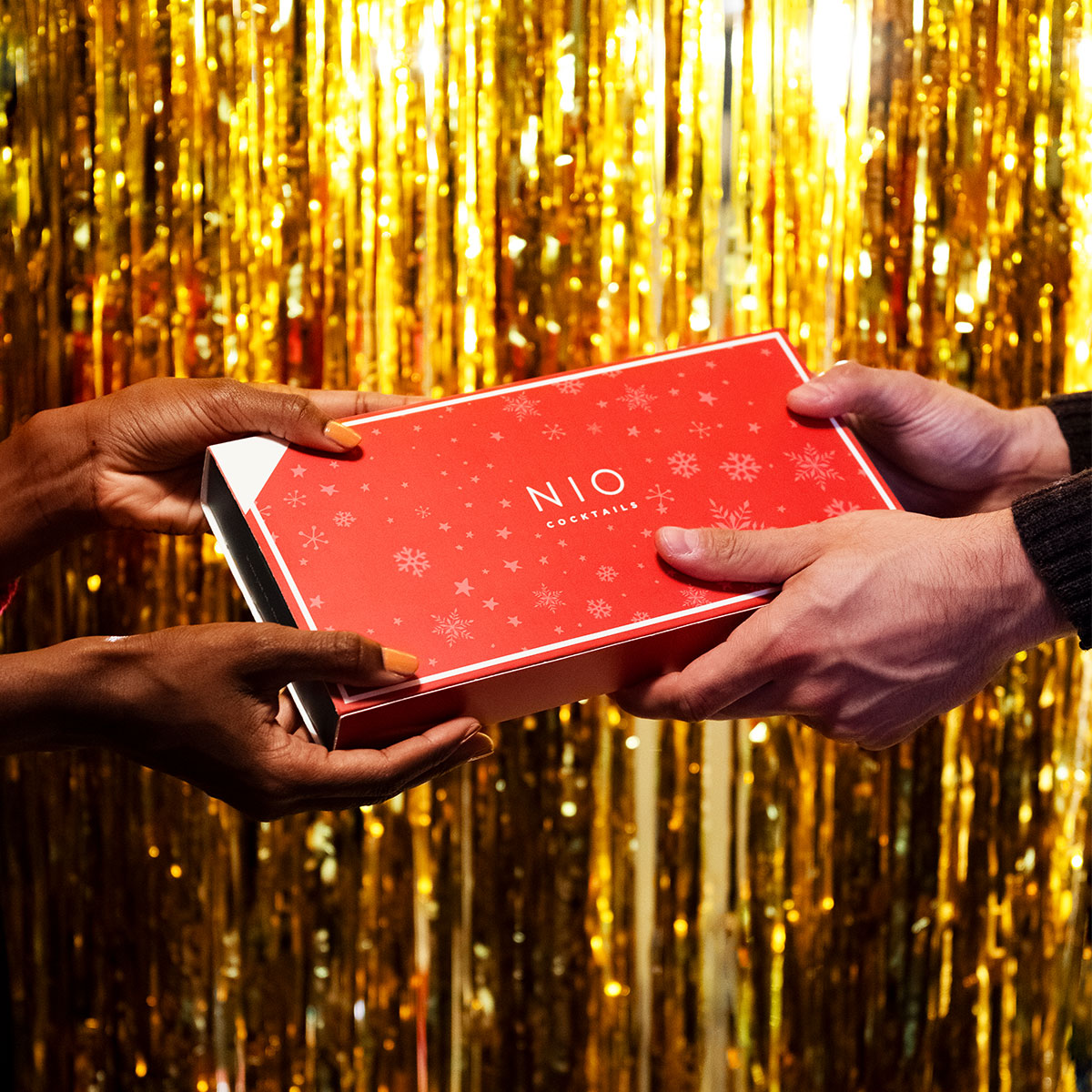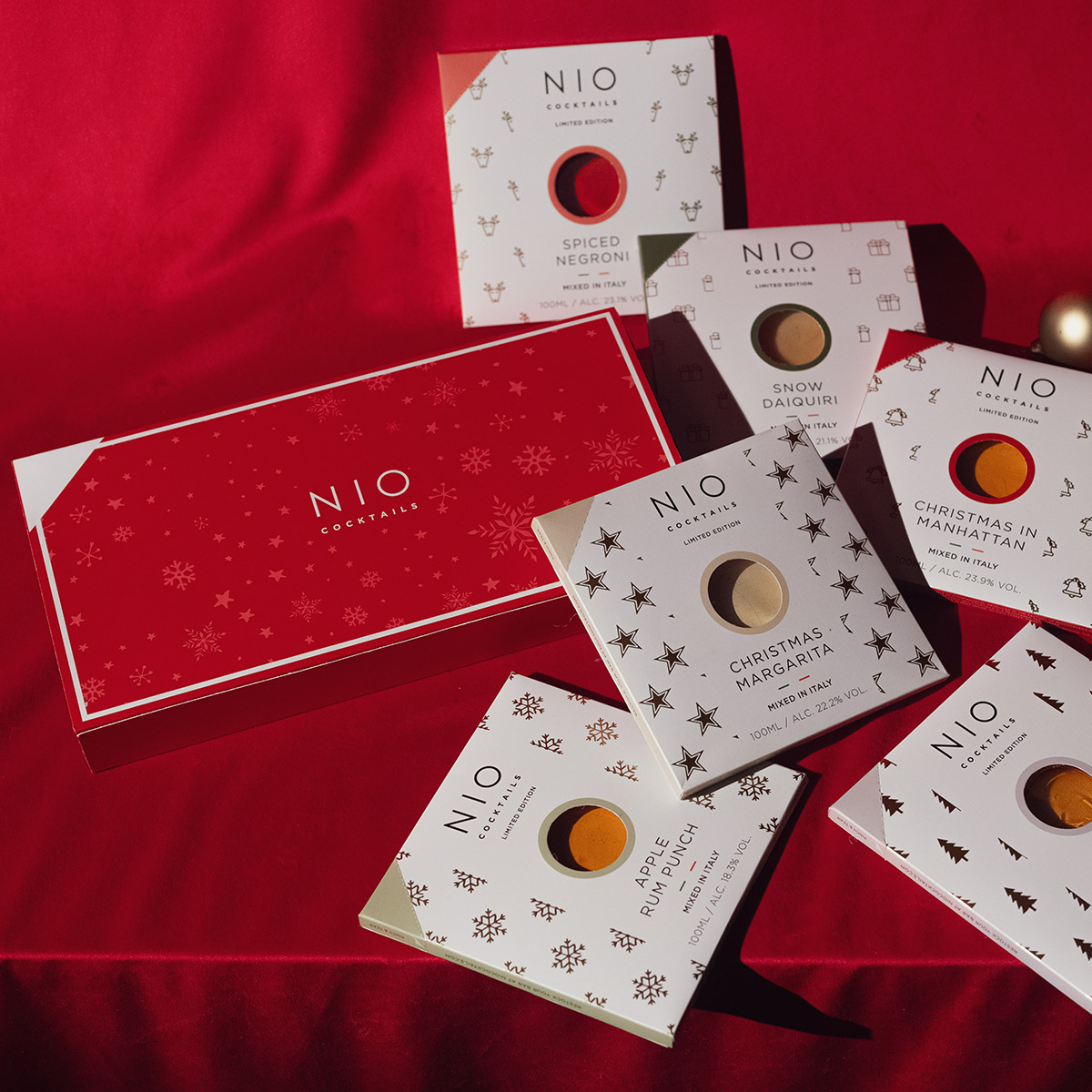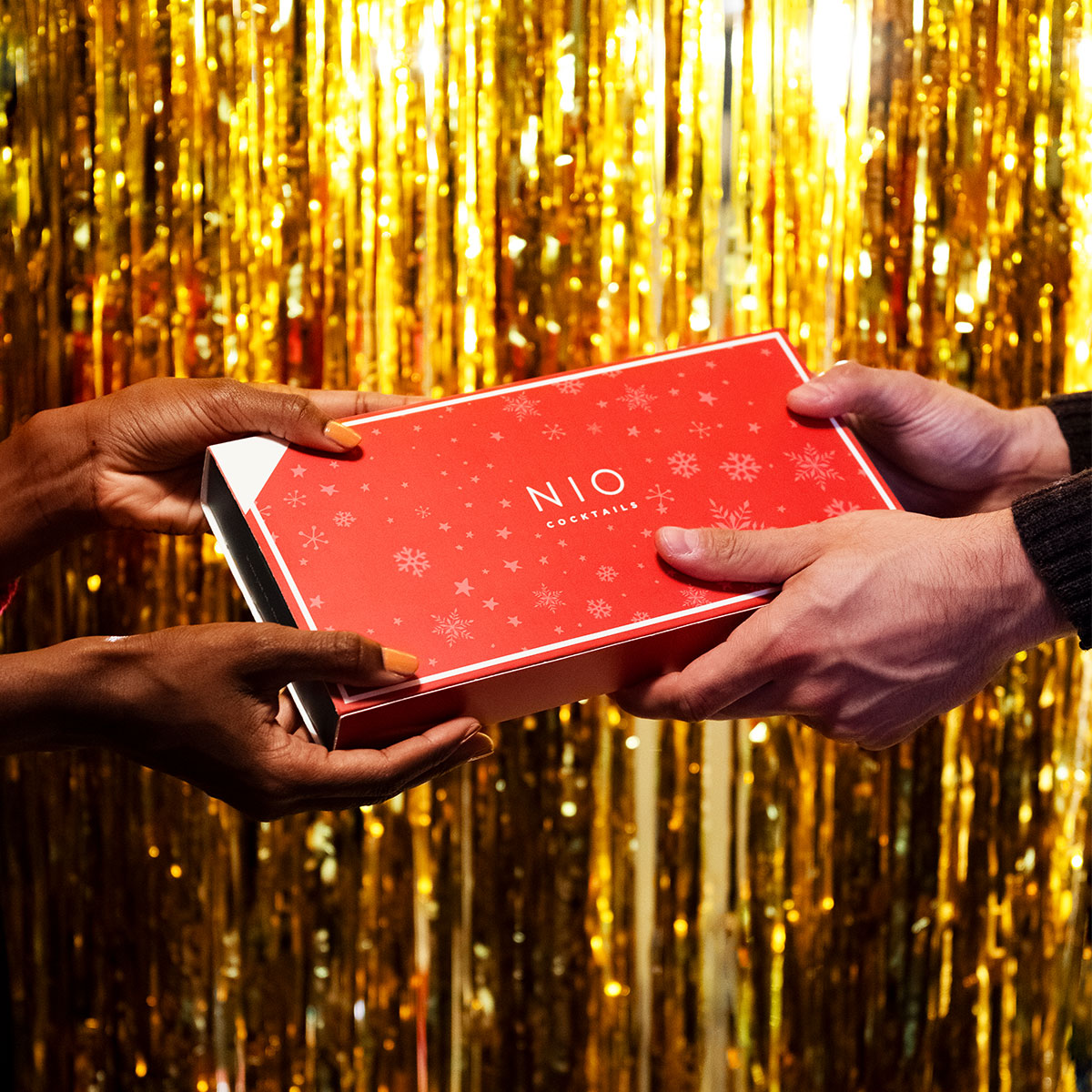 Nio Cocktails Weihnachtsbox mit 6 Cocktails Sonderedition
€49.90
Content:
0.6 Liter
(€83.17 * / 1 Liter)
6 x available, delivery time 2–4 days You need a higher quantity? Contact us here.
Weight incl. packaging: 0.7kg
Attention:
The sale of alcoholic beverages to persons under the age of 18 is prohibited by law. By Order of alcohol in our online store, you warrant that you have passed the age of 18 years and are therefore entitled to purchase spirits.
Einzigartige Cocktail-Geschenkbox mit überraschenden Zutaten, Themen und Gewürzen. Die Cocktailbox enthält sechs fertig gemischte Nio Cocktails aus Italien. Freuen Sie sich auf folgende weihnachtliche Sorten: Spiced Negroni, Winter Sidecar, Apple Rum Punch, Christmas Margarita, Christmas in Manhattan und Snow Daiquiri.
Die bekannten Cocktail-Klassiker sind mit tropischen Früchten, Kokosnuss, Schokolade, Ingwer und Zimt verfeinert und passen so perfekt in die gemütliche Jahreszeit.
Unsere Empfehlung: Schütteln, aufreißen, auf Eiswürfel gießen, 1 Minute stehen lassen, genießen!
Ingredients:
Spiced Negroni: Tanqueray London Dry Gin, Cocchi Storico Vermouth Di Torino, Campari, Fee brothers Pimento Dram. 100ml. Winter Sidecar: Brandy St Remy XO, Napolén Mandarin Liqueur, Cocchi Storico Vermouth Di Torino, Monin Mandarinensirup, 1883 Zimtsirup, Bio-Zitronensäure. 100ml. 23.9% Vol. Apple Rum Punch.: Calvados Pere Magloire, Ron Santiago de Cuba, Extra Anejo 11-jährig, Fee Brothers Pimento Dram, Wasser, Cocchi Vermouth Storico di Torino, Monin Apfelsirup. 100ml. 18.3% Vol. Christmas Margarita: Tequila Exotico Blanco 100% Blue Agave, Bold Apple Sour Liquor, Bold Ginger Likör, Bio-Agavensirup, 1883 Agavensirup, Toschi Flüssigzucker, Bio-Zitronensäure. 100ml. 22.2% Vol. Christmas in Manhattan: Bulleit Bourbon Whiskey, Cocchi Storico Vermouth di Torino, Bols White Crème de Cacao, Angostura Aromatic Bitter. 100ml. 23.9%.Snow Daiquiri: Ron Santiago de Cuba Extra Anejo 11-jährig, Bols Ginger Likör, Captain Morgan Tiki Mango & Pineapple, Bio-Zitronensäure, 1883 Flüssigrohrzucker. 100ml. 21.2%.
Responsible food company:
NIO Cocktails
Via Tortona 15
IT-20144 Milan, MI