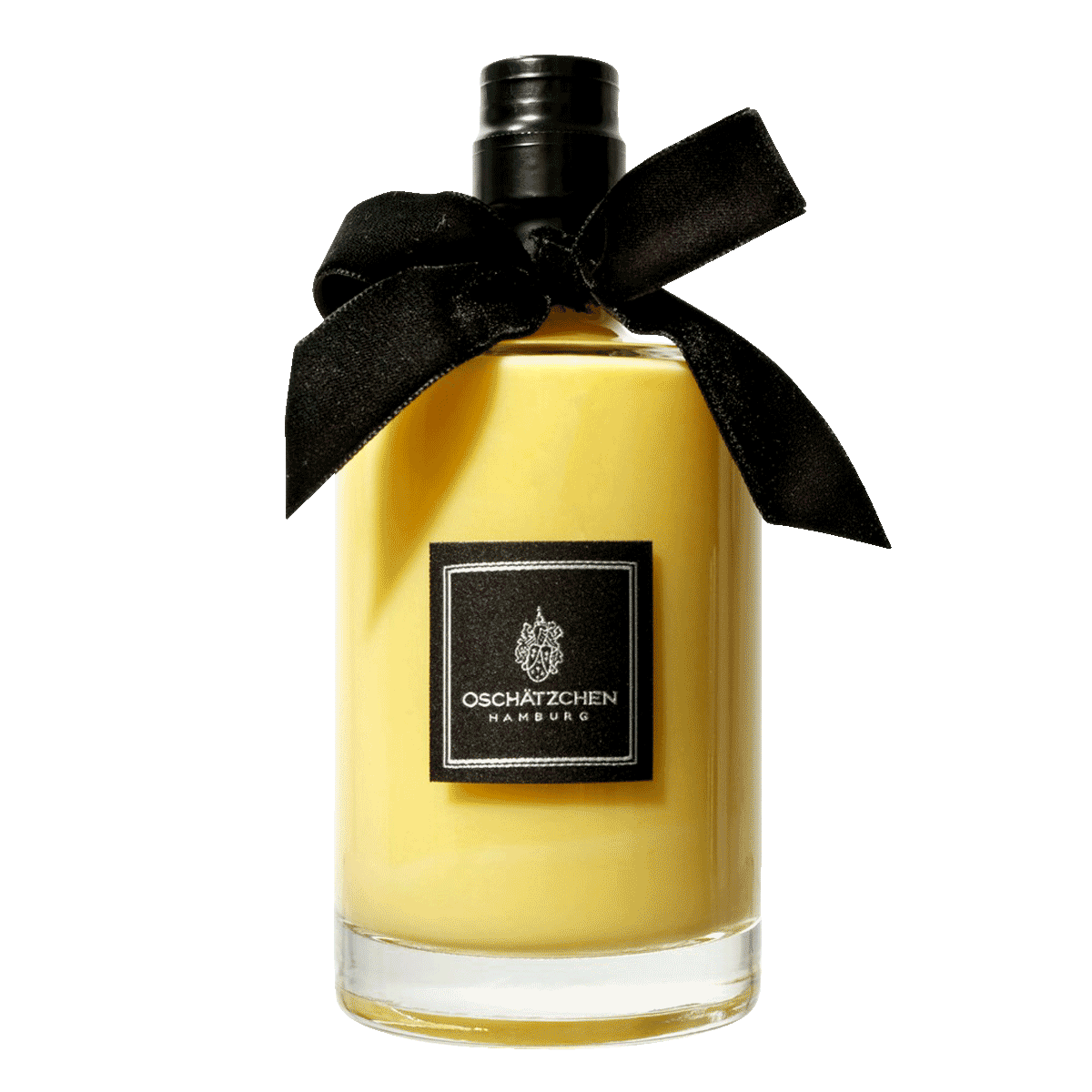 Oschätzchen Advocaat Eierlikör 0,5l
€24.90
Content:
0.5 Liter
(€49.80 * / 1 Liter)
78 x available, delivery time 2–4 days You need a higher quantity? Contact us here.
Weight incl. packaging: 1.4kg
Attention:
The sale of alcoholic beverages to persons under the age of 18 is prohibited by law. By Order of alcohol in our online store, you warrant that you have passed the age of 18 years and are therefore entitled to purchase spirits.
Im 17. Jahrhundert entdeckten europäische Eroberer in Brasilien bei Ureinwohnern des Amazonas ein Erfrischungsgetränk, das aus Avocados hergestellt wurde. Unter Beimischung von Rohrzucker und Rum entstand die heutige Vorform des Eierlikörs, unter dem Namen "Advocaat", indem 1876 der aus Antwerpen stammende Destillateur Eugen Verpoorten aus Mangel an Avocados Eidotter verwendete.

Unser OSCHÄTZCHEN-Eierlikör wird in Hamburg hergestellt und mit viel Liebe ohne Verwendung künstlicher Aromen in unsere 0,5-Liter-Flaschen abgefüllt. Der Likör enthält ganze sieben Bio-Eier und kommt ohne Milch und Sahne aus, ist also absolut laktosefrei. Der begehrte, cremig-gelbe Likör ist ein besonderes Geschenk zum (Oster-)fest. Da wir von dem feinem Likör einfach nicht genug bekommen können, bieten wir den Eierlikör das ganze Jahr über an.
Am besten bei Zimmertemperatur lagern.

Lactose-Free
Ingredients:
Bio-Eigelb, Citrusaroma, Kräuterdestilate
Alkoholgehalt: 17% vol.