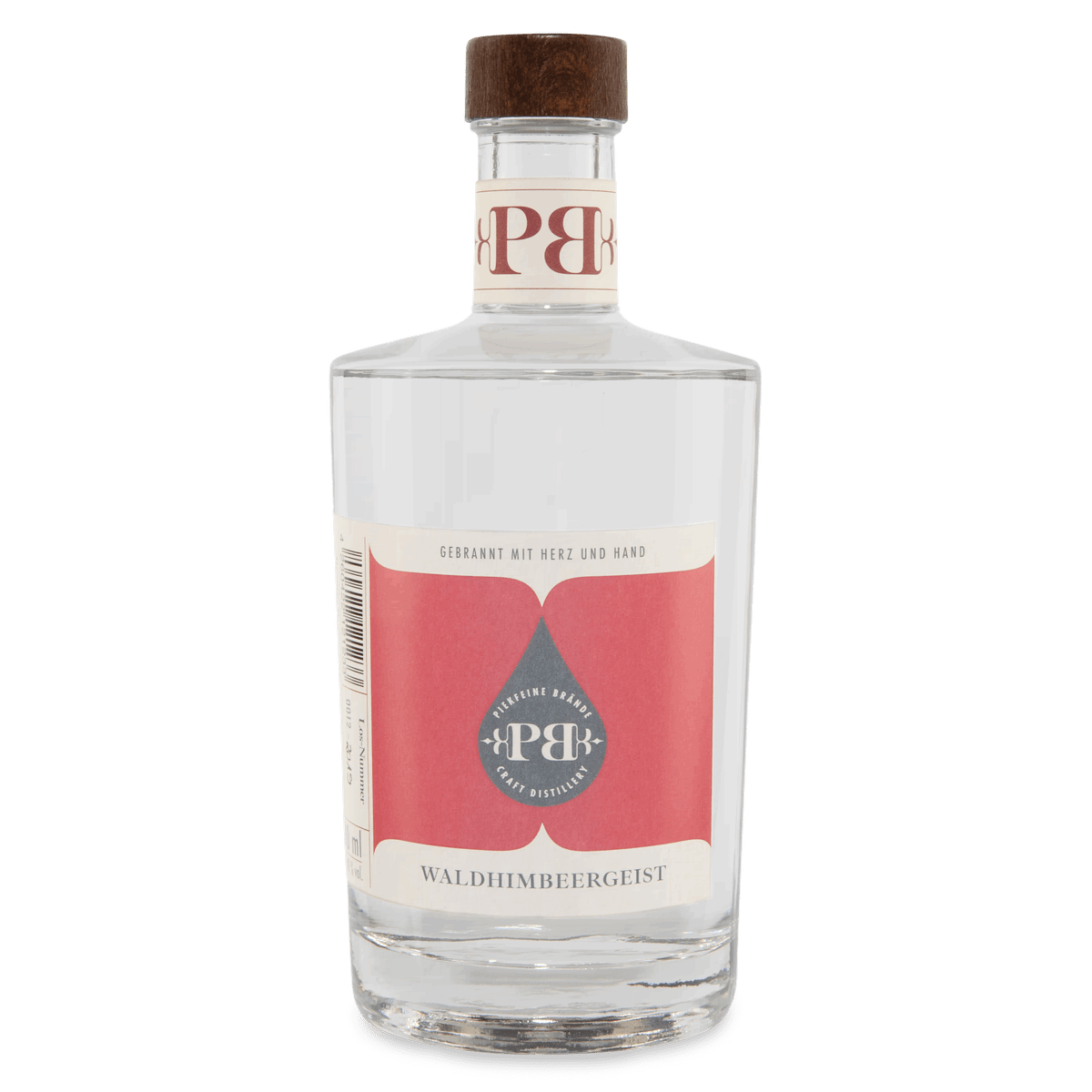 Piekfeine Brände Waldhimbeergeist 350ml
€39.90
Content:
0.35 Liter
(€114.00 * / 1 Liter)
8 x available, delivery time 2–4 days You need a higher quantity? Contact us here.
Weight incl. packaging: 0.76kg
Attention:
The sale of alcoholic beverages to persons under the age of 18 is prohibited by law. By Order of alcohol in our online store, you warrant that you have passed the age of 18 years and are therefore entitled to purchase spirits.
Die Waldhimbeere gehört zur Familie der Rosengewächse. Sie ist die Wildform der Kulturhimbeere, ist kleinfruchtiger, steht aber im Geschmack keinesfalls nach. Für diesen Geist werden kleine herb-süße Waldhimbeeren aus den Wäldern Rumäniens verarbeitet. Anders als beim Brand, wird der Geist mittels Mazeration hergestellt. Für einen Liter Waldhimbeergeist werden etwa 9 Kilo Waldhimbeeren benötigt. Das sorgt für ein intensives, verführerisches Waldhimbeeraroma mit feinen Nuancen des Waldbodens.
Birgitta Rust steht mit ihren PIEKFEINEN BRÄNDEN für allerhöchste Qualität und handwerkliche Perfektion. Beste vollreife Früchte wie Williamsbirne, Waldhimbeere, Mirabelle und Zwetschgen sowie feinste, hocharomatische Hasel- und Walnüsse verarbeitet sie in edelste Tropfen.
Alkoholgehalt: 40 % vol.