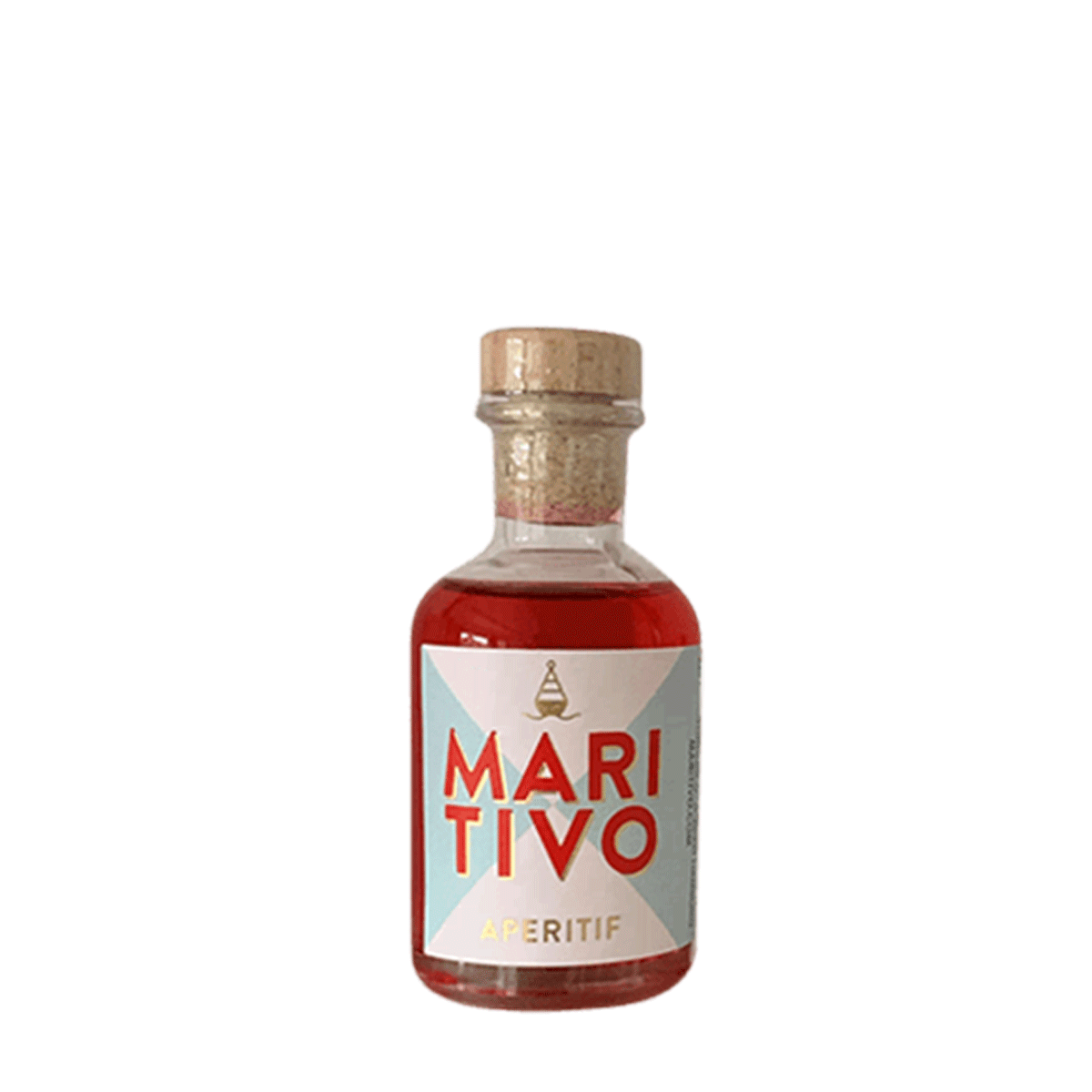 Spirit of Hafencity Maritivo Mini Aperitif 50ml
€8.90
Content:
0.05 Liter
(€178.00 * / 1 Liter)
40 x available, delivery time 2–4 days You need a higher quantity? Contact us here.
Weight incl. packaging: 0.136kg
Attention:
The sale of alcoholic beverages to persons under the age of 18 is prohibited by law. By Order of alcohol in our online store, you warrant that you have passed the age of 18 years and are therefore entitled to purchase spirits.
Für die keinen Genussmomente gibt es den leckeren Maritivo von Spirit of Hafencity auch in einem 50 ml Fläschchen.
Der Geschmack von Grapefruit-, Mandarinen. und Curacaoschalen, dazu Akzente von Rhabarber, Enzianwurzel, Thymian und weiteren Botanicals, verfeinert mit einer fein ausgewogenen Komposition zu einem bittersüßen, facettenreichen Trinkgenuss macht Lust auf Sommer, Sonne, Strand und Meer!
Genießen Sie den Maritivo auf Eis, als Spritz, mit Tonic oder im Negroni.
Für den Maritivo werden ausschließlich natürliche Zutaten verwendet. So entsteht auch seine kraftvolle Farbe durch Pflanzenauszüge von Süßkartoffeln und schwarzen Karotten.
Wir empfehlen Ihnen den Maritivo dunkel zu lagern und vor Sonnenlicht zu schützen, da er sonst an Farbe (aber nicht an Geschmack) verlieren kann.