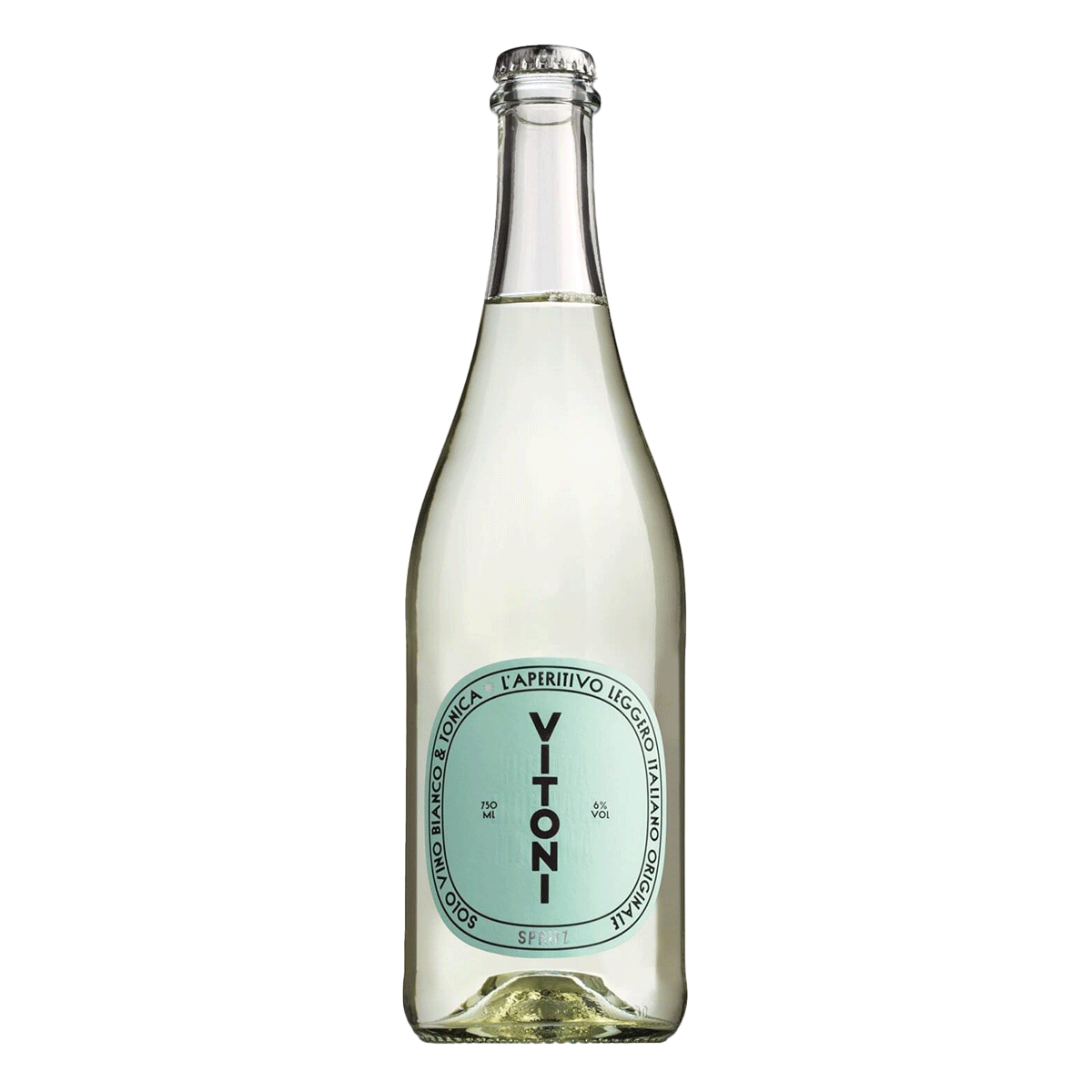 Vitoni Spritz Bianco Aperitivo mit Wein und Tonic 750ml
€11.90
Content:
0.75 Liter
(€15.87 * / 1 Liter)
7 x available, delivery time 2–4 days You need a higher quantity? Contact us here.
Weight incl. packaging: 1kg
Attention:
The sale of alcoholic beverages to persons under the age of 18 is prohibited by law. By Order of alcohol in our online store, you warrant that you have passed the age of 18 years and are therefore entitled to purchase spirits.
Der Vitoni Spitz Bianco ist ein Aperitivo mit Weißwein und Tonic Water. Der frische, trockne Trebbiano-Wein und das herbe Tonic Wasser ergeben kalt genossen eine animierende Mischung. Mit Zitrone und Eiswürfeln ein fein-herber Genuss und eine schöne Abwechslung zum roten Spritz Klassiker. Empfohlene Trinktemperatur: 7-8 °C.
Verkehrsbezeichnung: Weinhaltiger aromatisierter Cocktail

Vegan
Ingredients:
Weinhaltiger aromatisierter Cocktail (Weißwein aus der Trebbiano Traube). Potentiell allergene Substanz: Sulfite. Vorhandener Alkoholgehalt 6% vol. Restzuckergehalt 5,8g.
Responsible food company:
ITALBEV GmbH
Ammerlander Hauptstr. 2
82541 Münsing