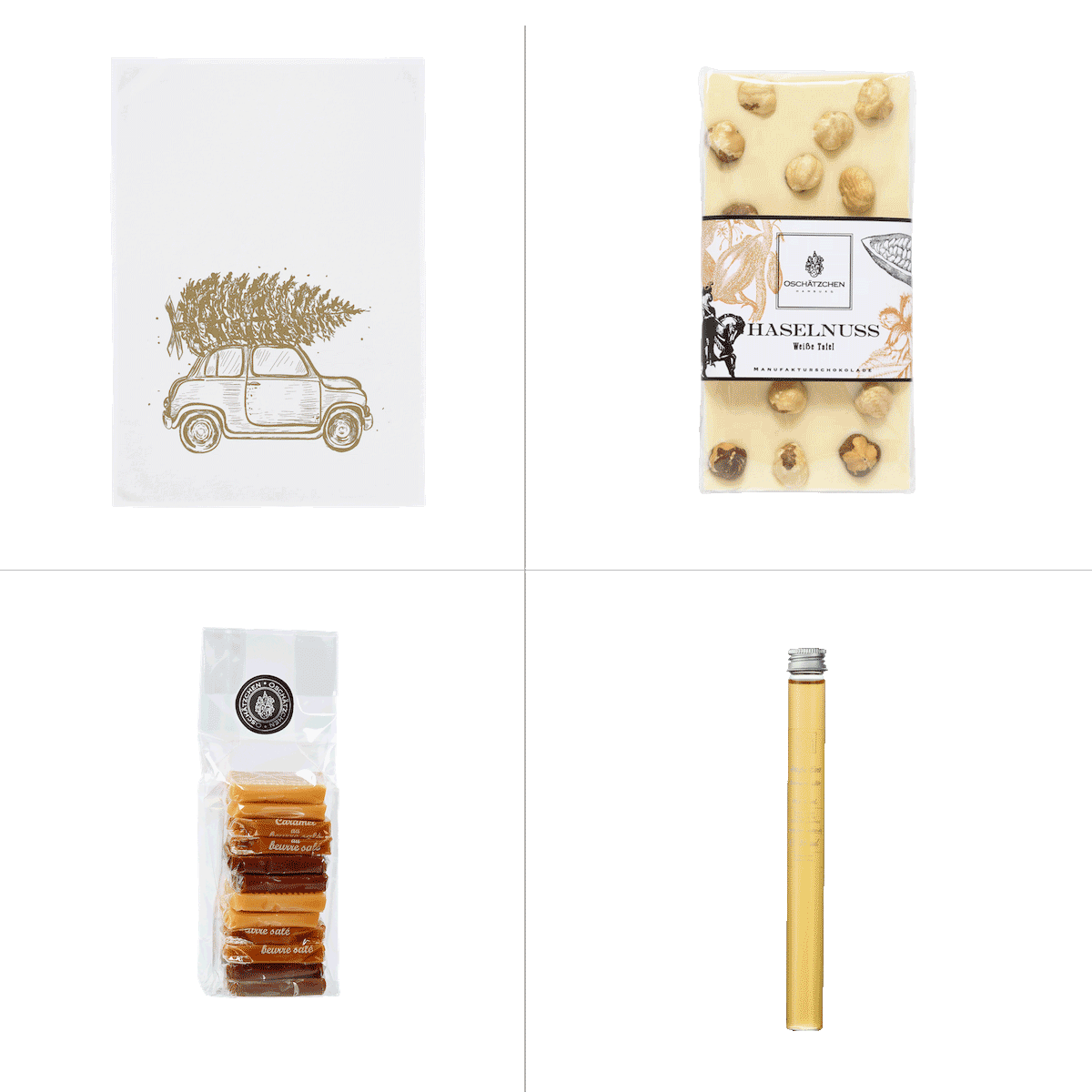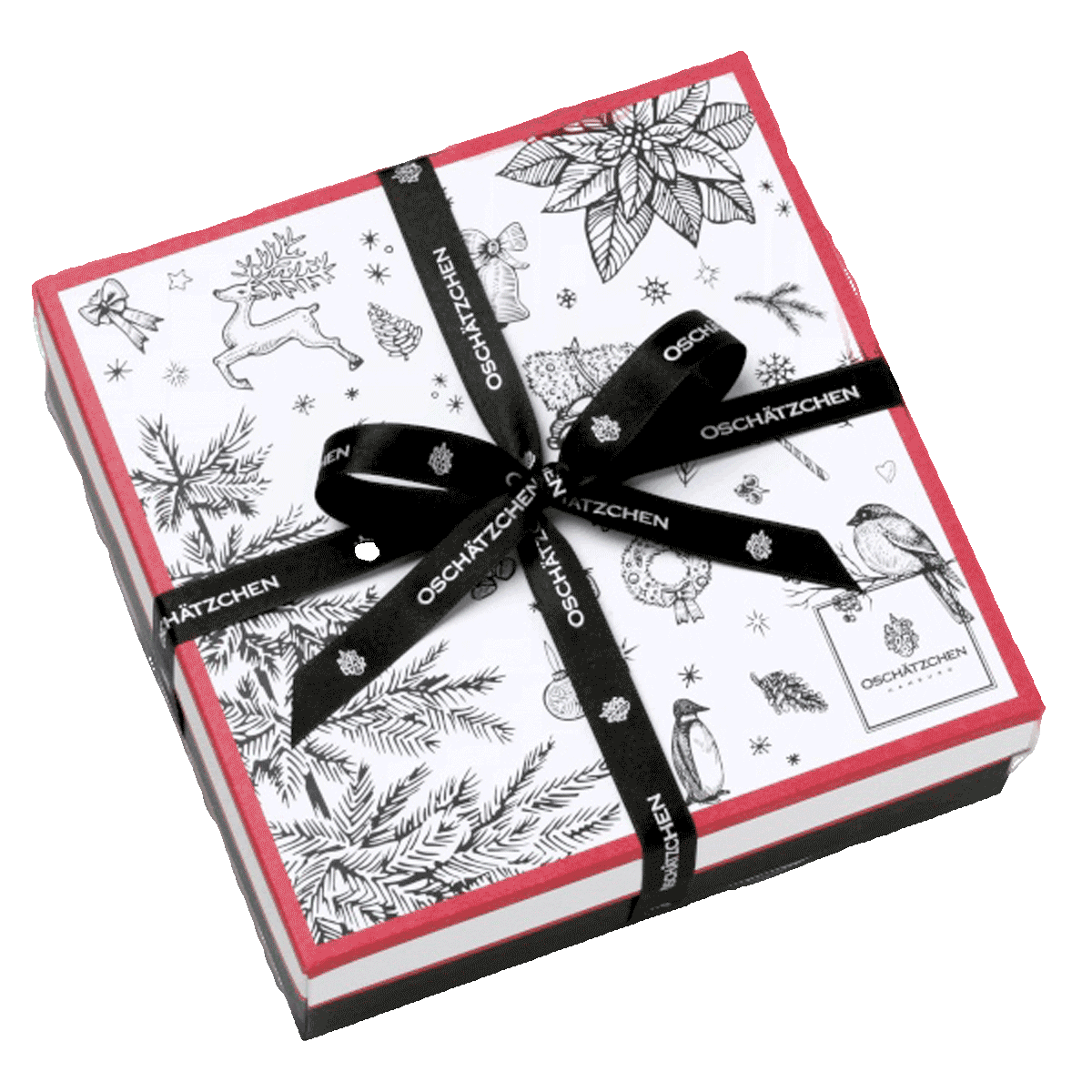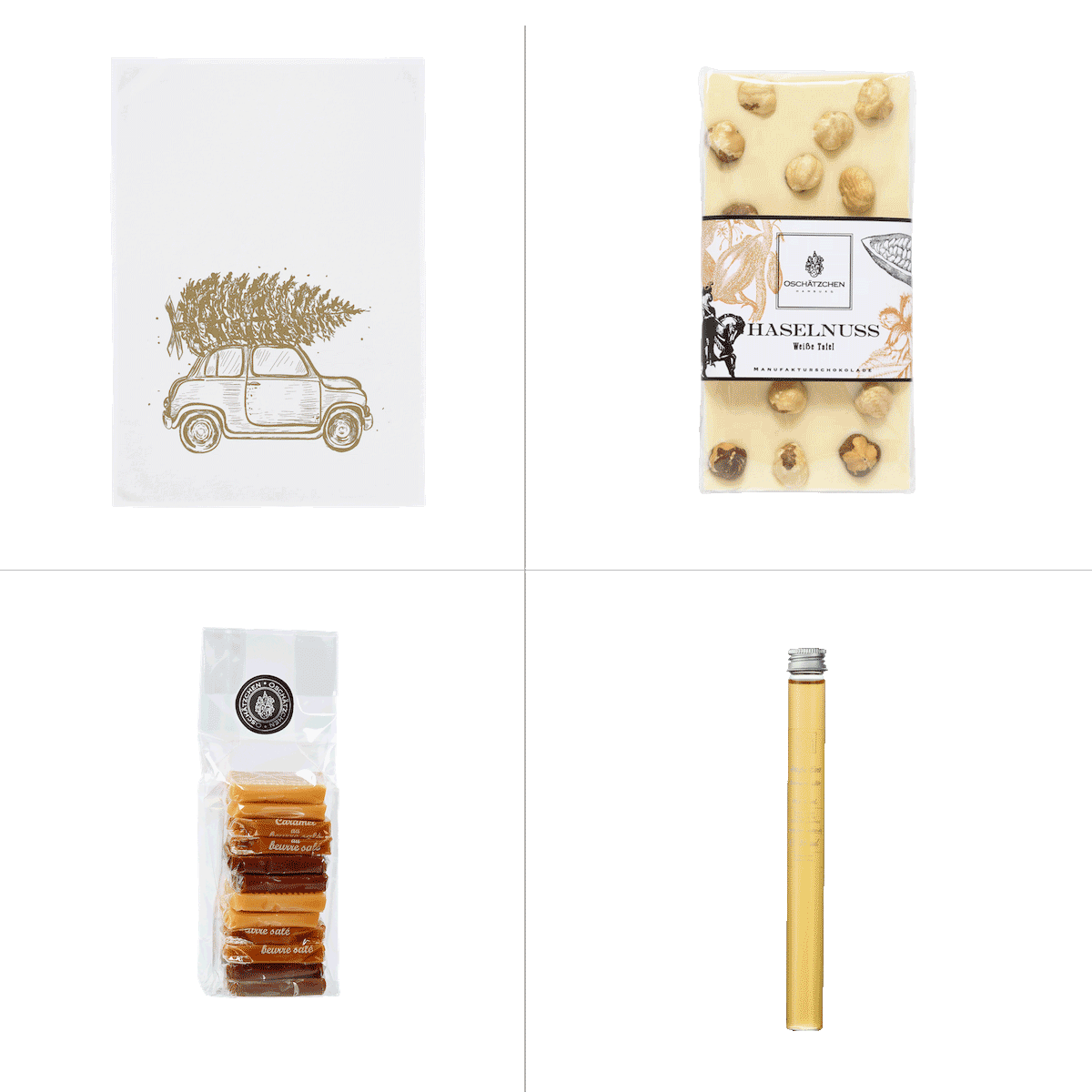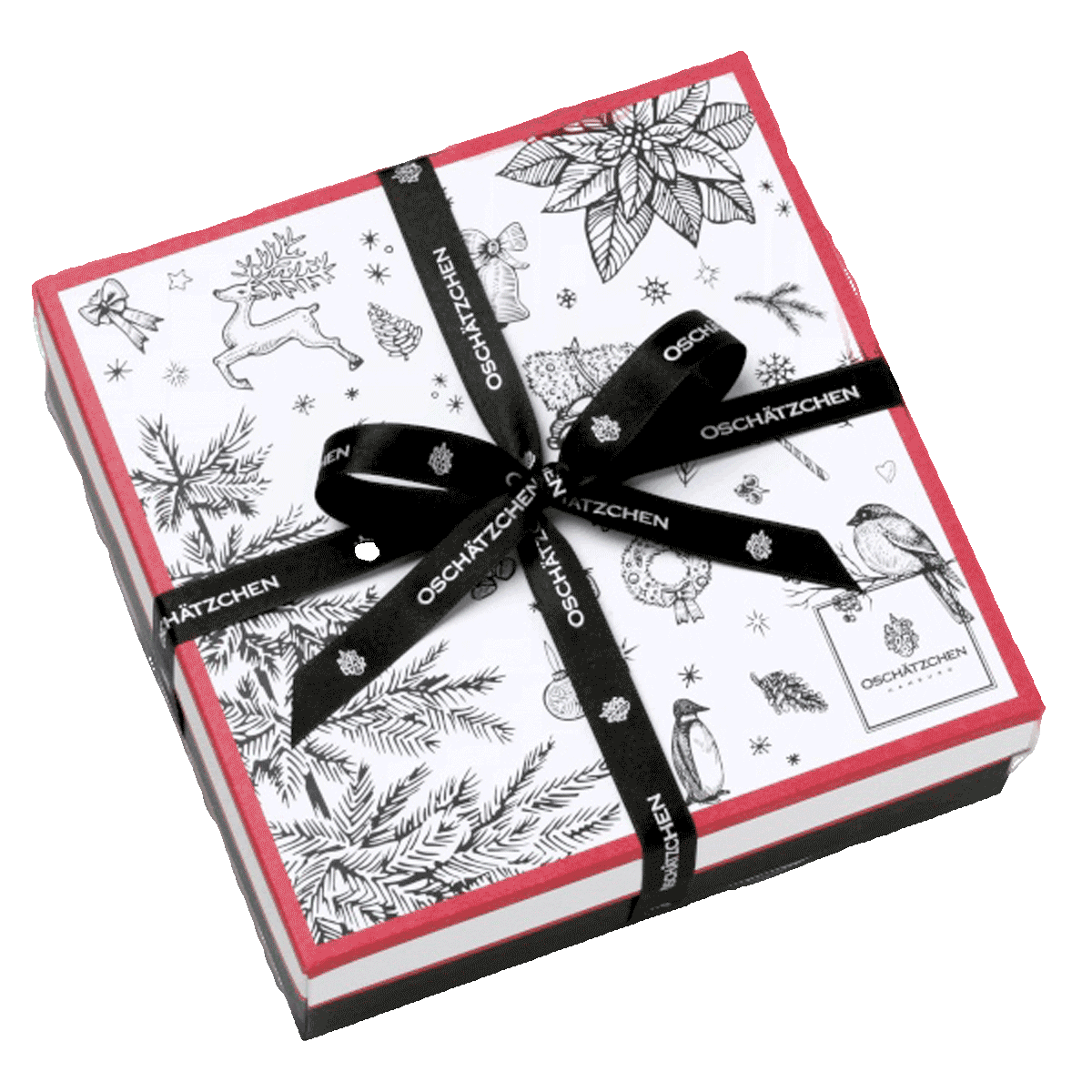 Weihnachten wird süß
Weight incl. packaging: 1.565kg
Attention:
The sale of alcoholic beverages to persons under the age of 18 is prohibited by law. By Order of alcohol in our online store, you warrant that you have passed the age of 18 years and are therefore entitled to purchase spirits.
Für süße Weihnachtsfreuden sorgt unser Präsent Weihnachten wird süß! Im Genusspaket ist enthalten:
Alle Produkte werden in einer hochwertigen Weihnachtsbox mit Seidenpapier ausgelegt und mit OSCHÄTZCHEN-Seidenband als Geschenk verpackt geliefert!