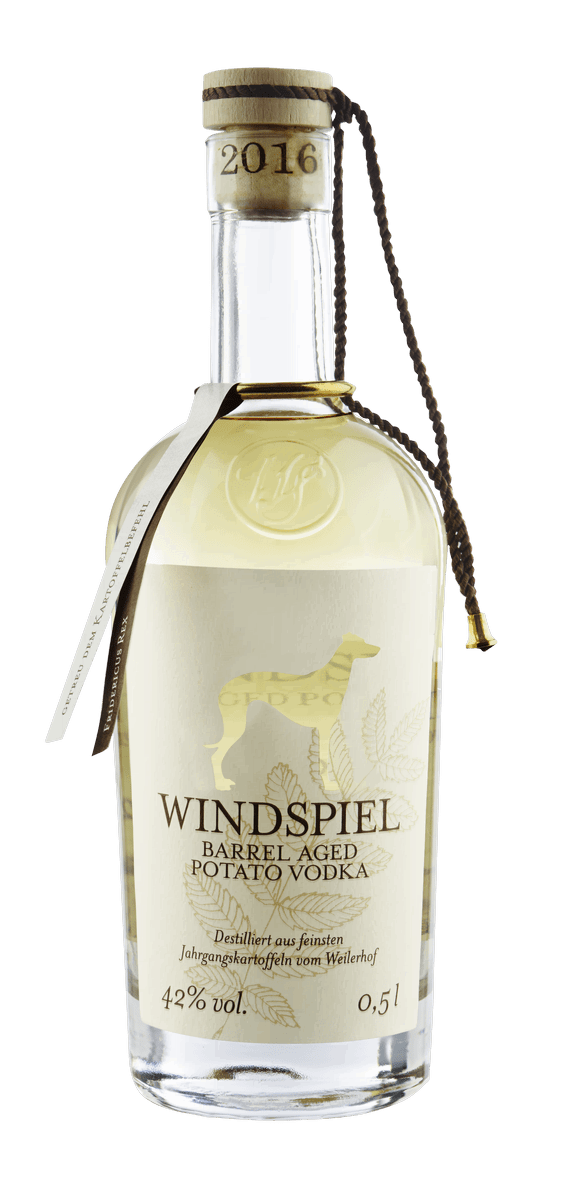 Windspiel Barrel Aged Potatoe Vodka 0,5l
€46.90
Content:
0.5 Liter
(€93.80 * / 1 Liter)
14 x available, delivery time 2–4 days You need a higher quantity? Contact us here.
Weight incl. packaging: 1.09kg
Attention:
The sale of alcoholic beverages to persons under the age of 18 is prohibited by law. By Order of alcohol in our online store, you warrant that you have passed the age of 18 years and are therefore entitled to purchase spirits.
Die Kartoffel erfährt ein Upgrade der besonderen Art! Die Eifler Manufaktur Windspiel destilliert eine Premiumkartoffel aus der Vulkaneifel mehrmals, lagert das Destillat in Holzfässern und heraus kommt ein Vodka der besonderen Art. Der Windspiel Barrel Aged Potatoe Vodka ist angenehm weich in der Kehle, mit leicht karamelligen Aromen und fast zu schade, um ihn zu mischen. Dieses flüssige Gold geniesst man am Besten pur und on the rocks!
Ingredients:
Alkoholgehalt: 42% vol.

Responsible food company:
Windspiel Manufaktur GmbH
Weilerhof
54570 Berlingen